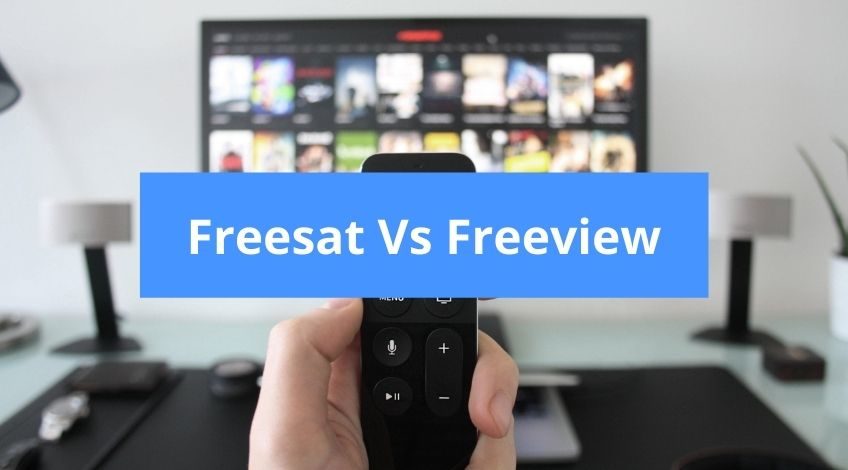 Freesat Vs Freeview
If you don't want to pay a monthly subscription charge for TV, there are a couple of options, with the most popular being either Freeview or Freesat. How do they differ? How Are they similar? And how much will they cost to install? Both Freesat and Freeview are ways of receiving free-to-air digital TV channels
What Are The Similarities Between Freesat And Freeview?
Let's have a look at the ways the 2 systems are similar.
Both Freesat and Freeview offer a free service to obtain digital TV showing the major free-to-air channels
Both can only be accessed via a set top box or an integrated box fitted into the TV.
Both offer catch up services
They both have HD options on some channels
With the correct set top box, you can record programs to watch at a later date.
You Can access many radio channels through both Freesat and Freeview.
They both have the ability to pause, rewind and record live TV
Freesat and Freeview both have great picture quality especially in HD.
What's The Difference Between Freesat And Freeview?
The main difference between Freesat and Freeview is the way they are transmitted and received. One relies on terrestrial aerials and transmitters and the other one uses satellites to broadcast the signal.
What's Needed To Get A Freesat Signal?
Freesat uses a battery of satellites to transmit its signals to your home. The satellites are the same ones used to transmit Sky TV. To receive this signal you will need a satellite dish. If you have ever had Sky TV before and you still have the Sky dish on your chimney or walls, you will probably be able to use this to access Freesat. If you don't have an old dish, you will have to have a new dish installed.
What's Needed To Get A Freeview Signal?
Freeview uses terrestrial aerials and transmitters, and as long as your home has an aerial on the roof you can usually just connect the Freeview box up and you'll instantly receive Freeview TV.
How Much Will Installation Cost?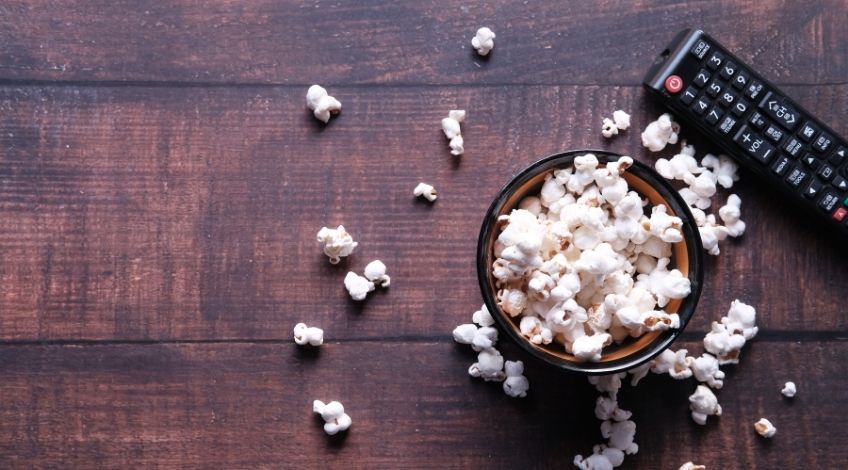 If we assume that you are having one of these TV services installed in a new house with no pre-existing aerials, dishes etc. How much will each system cost to install?
How Much Does It Cost To Install Freeview?
To install Freeview from scratch, you will need :
Set Top Box
These start in price from around £25 for a basic model and for a top of the range model with 4K TV and Ultra HD you can expect to pay around £130. With around £50 you can buy a decent box, that will do everything you need.
Aerial
An outdoor aerial that is perfectly adequate for use with a Freeview box will cost you around £30 to £50
Aerial Installation
The price of having an outdoor aerial installed depends on where you live, and how much competition the aerial installers have. But the average costs for having an outdoor aerial installed is somewhere between £70 and £150. It's worth asking for 2 quotes install only, and install and supply. Ask as many local companies as you can to get the best price.
So you're looking at around the £160 to £200 mark for installation of a Freeview system from scratch. If you already had the aerial installed, and just had to connect the box to the existing aerial, the price would be just the cost of the Freeview box. 
How Much Does It Cost To Install Freesat?
Starting from scratch you will need:
Set Top Box
A Freesat box will cost around £40 to £230. As with Freeview boxes the cheaper models are very basic, and at the other end of the spectrum are the 4K TV ready HD recordable with a 2 TB storage.
Satellite Dish
Without the satellite dish you cannot receive the Freesat signal. Dishes range in price from around £15 up to around £500 But a £50 dish will probably be sufficient.
Dish Installation
Many satellite dish installers also supply the dish too. But the average price for dish installation is around £120 to £160. But it's well worth asking for quotes for both supply only, and supply and installing.
The average price from scratch to fit a satellite Freesat system is around £220, nearly the same as a Freeview system. But once again, if you already have the dish in place and you only need to buy a set top box, the costs are much less.
Which Has The Best Coverage?
Freeview covers around 98% of the UK whereas Freesat can cover very close to 100% this is due to the way the signal is delivered. As Freesat comes down from space, it's not hindered by buildings, trees etc. So if you live in a remote part of the country Freesat might be your only option.
Which Has The Best Channel Choices?
Both systems offer you access to plenty of channels, with Freeview offering around 70 to 80 channels plus 30 or so radio stations, and Freesat offering access to over 180 channels. Both with HD compatibility and excellent sound systems.
What's Better Freesat Or Freeview?
As you have probably already gathered, there's not too much difference between the 2 systems. And, unless you live in an area where terrestrial signals are hindered, there really doesn't seem to be too much difference between them.
With no hidden charges, a large choice of channels, access to HD channels, record, pause and rewind and catch up TV services, there are so many similarities. If you live in a conservation area where something as simple as a satellite dish needs council approval, or you can't receive terrestrial TV signals, then you'd need to choose between the 2. Otherwise, if you're starting from scratch get the system that appeals to you most.
Frequently Asked Questions
What channels are different between Freeview and Freesat?
The channels that are different between Freeview and Freesat are mainly news channels and radio channels.
Can I use my old Sky dish for Freesat?
You can use your old sky dish for Freesat. Freesat and sky both transmit using the same satellites making the dishes compatible.