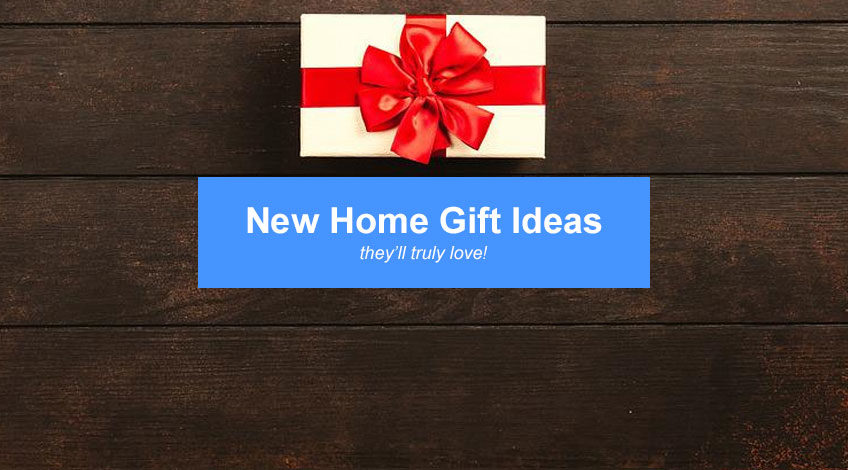 New Home Gift Ideas (housewarming presents they'll truly love)
Looking for new home gift ideals they'll actually love you for buying? We're here to help! We've put together a list of the top housewarming presents you can buy in 2023.
We've broke this up into gift ideas for: Him, Her, A Family & A Friend to make finding the perfect present quicker – but any of the ideas on this page would be great for almost anyone (so make sure you check out the entire list!)
Gift Ideas For Him
Amazon Echo
If they haven't already got an Amazon Echo, they don't know what they're missing out on. It's one of, if not the most, popular smart speakers on the market and for good reason. The voice control allows you to easily play your favourite songs or even turn on lights (if they set up their home with a smart home) and they'll definitely remember it was you who made their life simpler.
Cutlery
A mixed cutlery set is a great housewarming gift for anyone, I mean who don't love a good set of classy cutlery?
Key Hooks
Now that they've got the keys to their new home, they need somewhere to put them when they're inside it. And that's where key hooks come in! Take a look through our recommended key hooks below (we think they'll look great in any home!)
BBQ
If they've got a garden and they don't already have a BBQ – this could be the greatest gift you could possibly get for any man.
Microwave Rice Cooker
Microwave rice cookers are one of those things that you don't really think you'll use before you get one and then you'll wonder how you ever lived without one once you've got one.
Air Fryer
Looking for a way to ensure they eat good healthy food that tastes great and is easy to cook? Then get them an air fryer – one of the better inventions of the past 50 years.
Temperature Control Smart Mug
These are a great gift, especially for those who work from home at a desk job.
Whiskey Tumblers
What home is complete without a few whiskey tumblers? A decent set of these are sure to go down a treat!
Gift Ideas For Her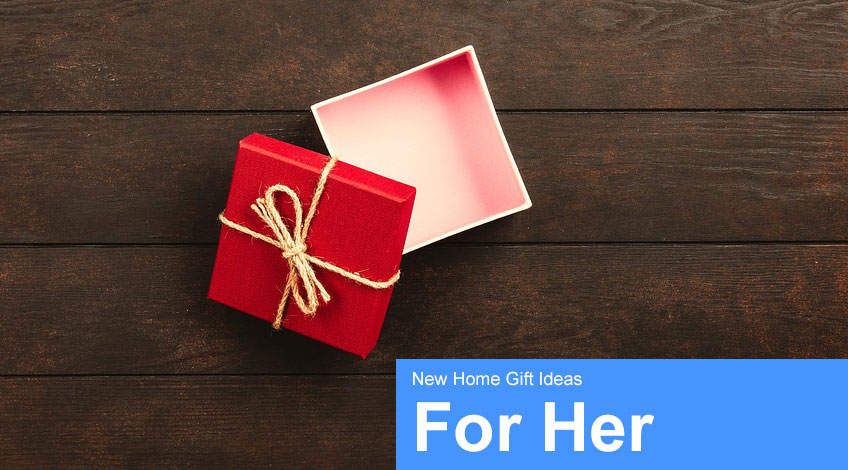 Candle Sets
Get her the gift of a relaxing home that smells great – go for a good candle set.
Throw Blanket
These are great gifts when it gets into the colder months. There's nothing worse than moving into a new home and feeling the cold. Especially good if they're watching their heating budget.
Essential Oil Diffuser
Another gift that'll ensure the new home smells great!
Cordless Vacuum
One of the most convenient inventions of all time, the cordless vacuum will help make adjusting to their new home that little bit easier.
Blender
If they haven't already got one, a blender is a great gift to make sure they're getting their 5 a day in the shortest time possible (and they taste great too!)
Coffee Maker
Are they a coffee fan? Get them the gift of a barista-grade cup of coffee every morning at the touch of a button!
Wine Glasses
If she's big on her wine, a nice set of wine glasses are sure to be appreciated.
Laundry Basket
This is an essential gift, especially if it's their first time moving out.
Gift Ideas For A Family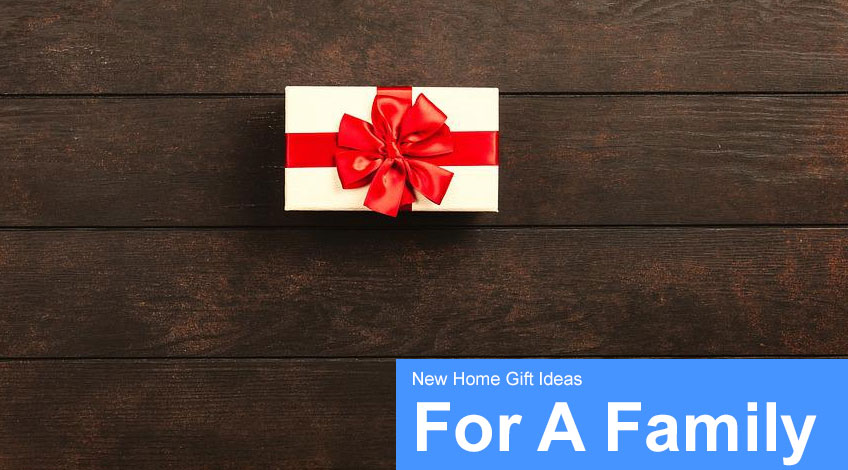 Bookends Set
It's inevitable that someone in the house will be a bookworm, and a nice set of bookends can really help showcase their favourite books.
Spice Rack
This might be one of the more common gifts people give to people moving into a new home, but it's totally essential and they're sure to use it at some point (even if they've already got one).
Electric Kettle
We don't need to explain why this is a good gift, especially if they haven't got their own one.
Slow Cooker
Slow cookers are great for people who live busy lives but want to eat high quality home made food. When you buy someone a slow cooker, you're not only investing in their time, you're also investing in their health.
Bath Towel Set
I don't know anyone who doesn't love a new bath towel set. And what better time to get one than when you're moving into your new house!
Doormat
Now that they've got a nice new home, they'll want to keep it clean. And doormats not only make it easy for people to clean their shoes off before coming in – they also work as a reminder that this is a home where cleanliness is important.
Coaster Set
These are great gifts, especially if they've got nice furniture they're trying to protect.
Freestanding Wine Rack
Help them showcase their fantastic taste in wine with a high quality freestanding wine rack!
Kitchen Dish Towels Set
I know these can be a bit boring, but they're always a much appreciated and necessary gift. Espicually if you can find a decent design (like the ones we've included below!)
Cutting Board
A lot of people forget about cutting boards but they're essential if you're going to be doing a lot of home cooking (or you're looking for a gift to remind the person that they should be!)
Gift Ideas For Friends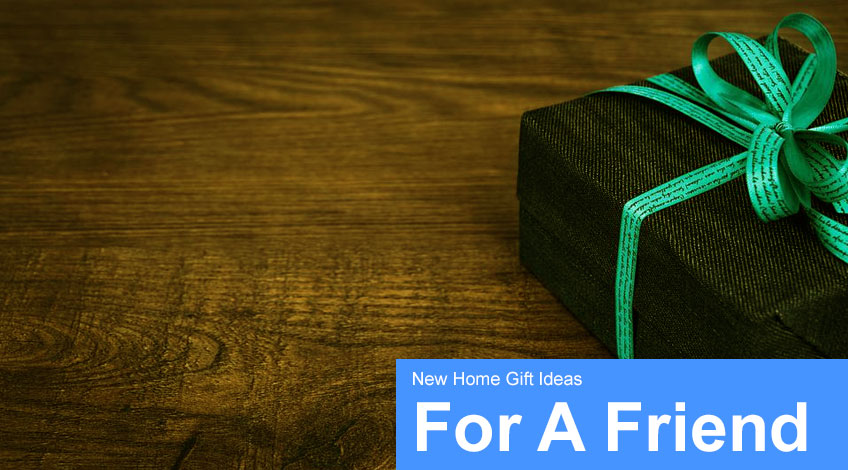 Potted Money Tree
Are they a plant lover? Get them an indoor potted money tree – one of the most loved indoor plants in the UK.
Salt And Pepper Mill
Another practical gift to show your support, a good salt and pepper mill not only makes the food taste great – they're also a great ordainment.
Mug Set
High quality mug sets like the ones we've included below are an amazing gift for someone moving into a new home! They'll get a lot of use for many years to come and every time they take a sip of their favourite brew – guess who they'll be reminded of… (you)
Google Chromecast
Chromecast makes for a good home warming gift because it allows them to stream what they're watching on their phone onto the big screen for all to see, easily and quickly.
Got any ideas you'd like to add? We'd love to know! Post them in the comments section below.