Halogen Oven Rice Dish (How To Cook Rice In A Halogen Oven)
Most Halogen oven owners will tell you how great their halogen oven is. How much time it saves not only on cooking but also on washing up afterwards too. What most agree with as well, is the difficulty they've experienced trying to cook rice in a halogen oven.
The conventional way to cook rice is to put twice as much water as rice into a pan, add the rice, bring to the boil and simmer until all of the water has boiled away. And the rice is fluffy and soft, then serve it. Under no circumstances do you remove the saucepan lid during cooking.
When trying to cook rice in a halogen oven, however, unless you stir the rice often during cooking, it can become clumpy, stick together and not cook evenly. This is a problem with many solutions, all of which are time-consuming and involve lots of attention. Not any more, now there is the easy cook rice dish, which has been designed specifically with this problem in mind.
How Does A Halogen Oven Rice Dish Work?
The halogen oven rice dish is designed to absorb as much heat throughout the entire dish as possible. Ensuring even cooking and perfectly cooked rice every time. They have been made to specifically fit a halogen oven (up to 12 litres) and have a hole through the centre of the dish to allow even heat distribution.
Why Have A Centre Hole?
The trouble with cooking rice in a halogen hob is, it can get sticky and clump together. This causes little pockets that don't get enough heat and therefore don't get cooked properly. The solution is the central hole, this allows the heat to spread evenly around the pot, and through the centre too.
Ensuring the rice in the middle of the dish gets exactly the same amount of heat as the rice at the edges get. 
What Are The Benefits Of A Rice Dish For Halogen Oven Cooking?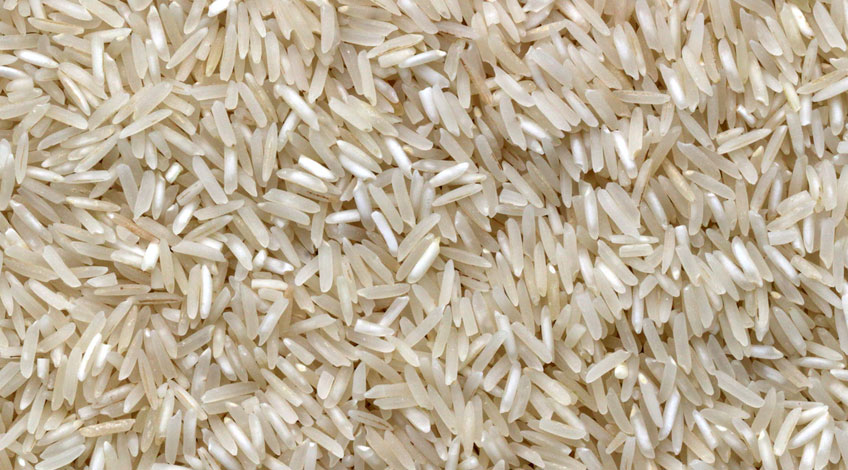 Evenly Distributed Heat – The biggest benefit when using the rice dish is just how evenly cooked your rice comes out. 
Undisturbed Cooking – No need to lift the lid to stir the rice to make sure it all gets cooked.
Ease Of Use – Just add water and rice, put on the lid, place in the halogen oven, and cook. No need to keep checking on its progress.
Steam Free Kitchen – When cooking rice on the hob, in an oven or in a halogen oven you usually have to check on how it's doing. With the rice dish, there's no need which means less steam and moisture in the kitchen.
Perfectly Cooked Rice Every Time – It's all about consistency, you can be confident that every time you use the halogen oven rice dish it will give you perfect results.
Not Just For Cooking Rice – The rice dish can also be used to cook perfect cakes in the halogen oven as well. Pasta comes out great too.
Not Only For Halogen Ovens – The rice dish can also be used in conventional ovens too, making it a versatile, and useful addition for any kitchen.
Easy To Clean – The rice dish is made using a non-stick coating, which makes it easy to clean after use.
Durable – The easy cook rice dish is made from hardwearing iron meaning it will last for many years.
What Are The Disadvantages Of Using A Rice Dish In A Halogen Oven?
The only disadvantage we can find, with the rice dish, is its size. It pretty much fills the halogen oven. This prevents you from cooking anything else at the same time. Also as it's made from iron, the rice dish does hold onto heat, be extremely careful when removing it from the halogen oven.
How Much Does A Rice Dish Cost?
The average price for the rice dish is around £10 and can be purchased from many good retailers.