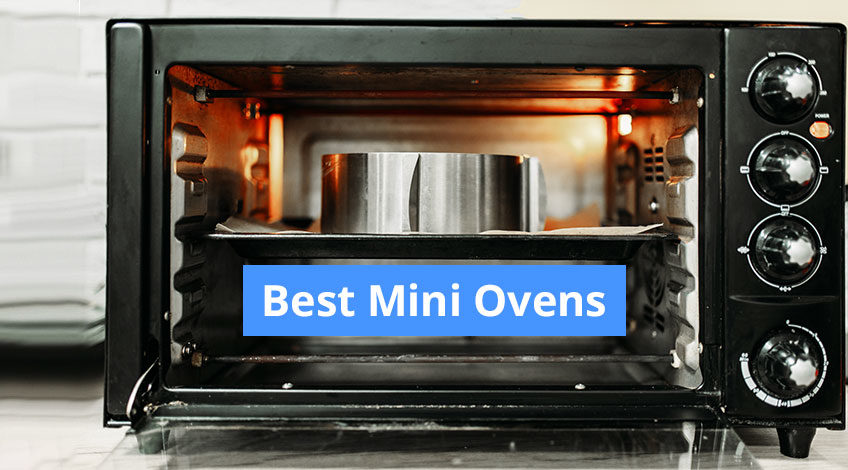 Last

Updated: Oct 2023
Best Mini Oven 2023
In many ways mini ovens don't get the recognition they deserve, In the United States they're called toaster ovens. But that is derogatory really, as mini ovens are so much more than toasters. Here in the UK they're known as table top ovens or more commonly mini ovens, and this is a much more accurate description.
There are various types of mini oven available, and this makes them suitable for many different situations. Mini ovens are often found in caravans, on boats, and more and more nowadays they're found in studio apartments and student accommodations. Many people are turning to mini ovens because they are energy efficient and take up much less space than a conventional oven and hob.
Mini ovens are also being used in larger kitchens as an extra appliance, as they are convenient when cooking for 2 people without the hassle of dirtying the main oven. And they are often used as an extra cooker when catering for large parties. Mini ovens are much easier to clean than a conventional oven, and many have grilling capabilities and some even have hobs.
A mini oven is also useful to have as a backup appliance, if for instance, your fitted oven breaks down. A mini oven buys you the time you need to consider your replacement oven without being under too much pressure because you have no means of feeding the family. 
If you are considering purchasing a mini oven but are not sure where to start, read on.
In this guide we cover all the relevant points that need consideration before you make your choice. To find the perfect mini oven for your needs.
Best Selling Mini Ovens UK
Sale
Bestseller No. 1
Sale
Bestseller No. 2
Bestseller No. 3
Bestseller No. 4
HOMCOM Mini Oven, 21L Countertop Electric Grill, Toaster Oven with Adjustable Temperature, Timer, Baking Tray and Wire Rack, 1400W
100°C-230°C with timer: Easy to set to a heat you need with this portable oven, can cook foods separately for 2 tiers at different temperature. Perfect for slow and low cooking, too. Timer between 0-60 minutes, so you can leave on when away.
Changeable heat direction: Can select between cooking from the top, bottom, or both. Easy to cook in a way you want. Wire rack and baking tray included for holding food - both can be repositioned.
Sale
Bestseller No. 5
How Do Mini Ovens Work
As we said earlier, mini ovens are sometimes known as toaster ovens, but they are so much more than a toaster. In fact the clue is in the name, they are just that, a mini oven. Whatever you can do in an oven, you can do in a mini oven, but that's not all.
Mini ovens allow you to roast, bake, toast, brown meat, and anything else you can do in a conventional oven. Plus many mini ovens have hobs or top plates that allow boiling saucepans so meals like spaghetti bolognese are easily cooked on the hob of a mini oven. You can roast a chicken in the mini oven whilst cooking the vegetables on the hob.
What Are The Benefits Of A Mini Oven
Apart from the fact that a mini oven is much cheaper than a conventional oven there are many other benefits these include:
Space saving
Think how much space a conventional oven plus hob take up, in comparison to a mini oven that sits on the worktop, and can be packed away when not in use if it suits you.
Energy Efficiency
According to the U.S. Environmental Protection Agency (EPA) mini ovens use anywhere between ⅓ to ½ of the energy of a conventional oven. With a typical power consumption of between 1200-1400 Watts a mini oven can potentially save you up to 50% of the energy used to cook the same meal in a conventional oven.
No Installation Charges
As mini ovens are completely portable and sit on the countertop, and they don't require any  permanent installation but are just plugged in when needed, there is no need to employ an electrician or gas fitter to install a mini oven. This saves installation costs and other charges associated with installation.
Better Insulation
This means the mini oven heats the food, not the room. Which means quicker cooking time, less energy usage and no discomfort due to the kitchen being overheated.
Money Saving
Not only are mini ovens cheaper to buy, they also use less energy and cook food quicker.
Better Reheated Food
When reheating leftovers in a microwave for example, due to the way microwaves heat food, your leftovers are usually soggy and waterlogged. Not so with a mini oven, as they cook in much the same way as a conventional oven, mini ovens reheat food as it should be eaten.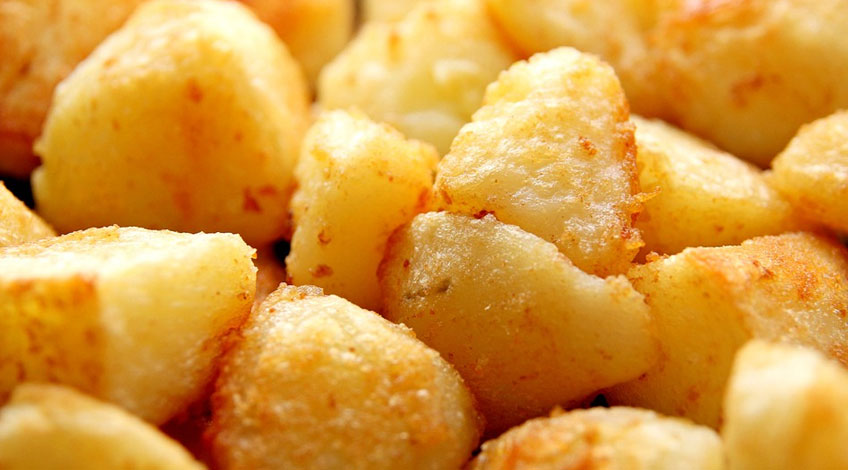 What Are The Disadvantages Of A Mini Oven
As with everything there are a few disadvantages to a mini oven, due to their size it's not possible to cook a large meal for a lot of people. There's also less flexibility when it comes to rack placement compared to a conventional oven. As mini ovens run by electricity, if there is a power cut you cannot use it, whereas if you own a gas cooker or solid fuel stove you are not dependent on electricity.
Mini Oven Buyers Guide
If you've got this far then you're probably already sold on buying a mini oven. So here are a few things to consider before purchasing your mini oven.
Selecting the correct size Mini Oven For Your Needs
This is a very important point to consider, if you're actually replacing your conventional oven with a mini oven for example, you'll be better off going for one of the larger, multifunction models. This is also the case if you intend cooking for a lot of people, or if you intend catering for parties etc. If you are only cooking for 1-2 people, you will probably only need a compact model.
Ease Of Cleaning
Let's face it, nobody likes cleaning ovens, whether it's a conventional oven or a mini oven it will need to be cleaned. If you intend using your mini oven on a regular basis, look for an easy to clean model. Features like non-stick linings, glass pans etc. Just because they have easy cleaning features, that doesn't necessarily mean more expensive, and this is where doing your homework can really pay off.
Energy Efficiency
Mini ovens are generally more energy efficient than conventional ovens, but some are much more energy efficient than others. As a general rule, mini ovens with convection heaters are often the most energy efficient. A good reliable source of convection cooking is the halogen oven and this might make a better alternative for you.
Is The Mini Oven Suitable For The Way You Cook
If you do plenty of baking, you'll need precise controls for temperature and timings, if all you do is chuck something in the oven to heat it up, then a basic model will probably suit you. There are models that have hobs on the top for heating up saucepans etc., Others have rotary spits for roasting chicken, some have many heat and time settings.
Length Of Cable
This might seem trivial, but extension cables are not recommended to be used with mini ovens as they can be dangerous in terms of trip hazards etc, so always check the length of the cable to make sure you can place your mini oven close to a plug socket.
Functions
We did touch on this earlier but the functions differ from model to model, and here are some things to consider:
Mini Oven With Only A Lower (Or Bottom) Heating Element 
Really good for cooking pizzas, but not so hot (pardon the pun) for pies or anything too dense. As these will take a long time to cook and will definitely use up extra power. If you choose a mini oven with just a lower heating element it is realistically only any good for part time use.
It will not heat up enough for cooking full meals and is just a warm up machine really.
Mini Oven With Just A Upper ( Or Top) Heating Element
If you buy a mini oven with just an upper or top heating element, what you have bought really is an elaborate grill. So anything that can be cooked on a grill can be cooked on this.
Mini Oven With Both Upper And Lower Heating Elements
This one is fine for reheating leftovers or heating ready meals. But it would struggle with cooking a full meal from scratch. 
Mini Oven With Top Or Bottom Heating Element Plus Fan
This one is just like having a regular oven, and will be able to cope with most meals including casseroles, roasts and baking.
Mini Oven With Top And Bottom Heating Element Plus Fan
This is the mini oven equivalent of a full size oven. You can cook pretty much anything in this one, and they tend to be at the larger end of the range. This allows you more room to cook more food at one time.
Easy Rack Movement
Some mini ovens have racks that are so tight fitting or sometimes too loose. Either way they make removing the racks difficult, especially when hot. On the subject of racks, they usually come with detachable handles that can be removed whilst cooking and replaced when removing the rack from the oven.
In the interest of safety we recommend you also use insulated oven gloves when using the rack handles. This will ensure you have no possibility of burning yourself or others in the event of an accident.
Wattage
The higher the Wattage the more power the mini oven has. For everyday use, you need a minimum of 800 Watts, but for economy and energy efficiency we would strongly recommend at least 1500 Watts but some are much higher.
Weight
The majority of mini ovens tend to be much lighter than say, a microwave. That said a mini oven with hobs can be quite weighty. The weight needs to be considered as where you place your mini oven needs to be strong enough to support it. 
This is another reason for not using an extension cable as a child could inadvertently trip and pull the mini oven onto themselves. This could lead to burning if the oven was in use or injury due to weight if not.
Heat
This leads on from the last point, when you buy a mini oven remember that it will leak some heat, and therefore become hot to the touch. This will affect where you can place it while in use. The material should be heat resistant and/or insulated.
Timer
Most mini ovens use a timer function. You set the timer after turning on the oven, and the timer rings when the time has passed. Different models have different settings, so it's essential you choose one that meets your needs.
How Much Do Mini Ovens Cost
Mini ovens start at around £35 pounds for a basic 9 litre capacity, mini oven with grill.
And rise to around £130 for a 45 litre capacity mini oven with 2 hob plates. A top of the range model will set you back around £1700 for a 40 litre large capacity multifunction mini oven with independent temperature control.
Frequently Asked Questions
Are mini ovens any good?
Mini ovens are ideal for single people or couples, or for people who don't cook full meals for many people.
Are mini ovens cheaper to run?
Compared to conventional ovens, mini ovens use between ⅓-½ less energy to cook the same meal.
Do mini ovens just plug in?
Mini ovens do not need to be installed by a qualified electrician, they sit on the countertop and are just plugged into a power socket.
Can you bake in a mini oven?
Depending on the model, anything you can do in a conventional oven can be done in a mini oven. This includes baking, roasting and much more.
Can you cook pizza in a mini oven?
Mini ovens are ideal for cooking a variety of foods, including pizzas.
Are mini ovens better than microwaves?
Microwaves cook quicker but tend to make food soggy. Mini ovens might take slightly longer but the food is cooked more like a conventional oven.
Can you use aluminum foil in toaster oven?
Foil pans are an ideal choice for using in a toaster or mini oven. They are usually smaller and will fit in the oven easier and can be discarded once used cutting down on washing up.
What is a mini oven called?
Other names for mini ovens are toaster ovens, and countertop ovens.