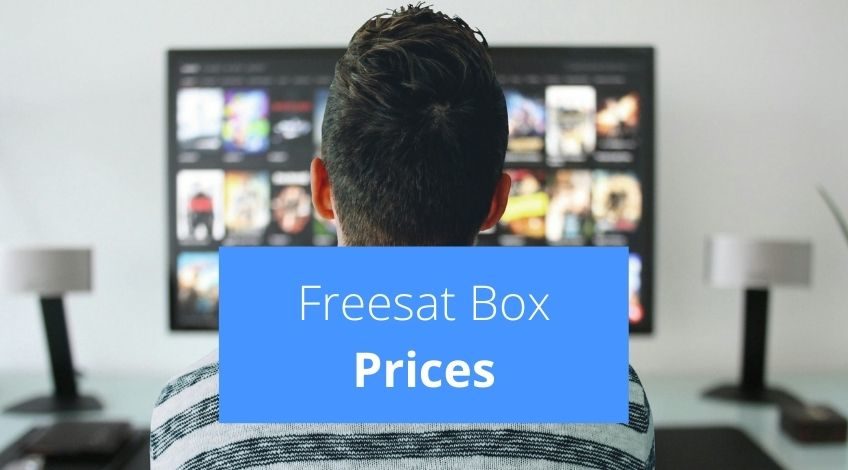 How Much Is A Freesat Box?
Freesat is a relatively new service launched as a joint project from the BBC and ITV. It has been around since 2008 and uses the same satellite networks as sky.The main advantage of Freesat over Freeview is availability. There are many areas of the UK where terrestrial TV is unobtainable. Freeview relies on terrestrial signals and runs via rooftop aerials .
Freesat on the other hand, is only available through a satellite, this means it's not limited to certain favourable conditions to receive a signal. The Freesat signal comes directly from space, from satellites orbiting the earth. Certain atmospheric conditions can affect the signal strength but on the whole Freesat signals are strong and clear.
Modern Freesat boxes incorporate record facilities which allow you to watch one program whilst recording another. This gives you a greater flexibility on viewing habits. You can even set up recordings by series. Once set up it will record every episode so you never miss a story or lose the plot.
How Much Does A Freesat Box Cost To Buy?
If you have a satellite dish already attached to your property, and your TV is Freesat compatible, all you need to buy is a Freesat box. These range in price from around £50 to £230 depending on features. 
Cheapest Freesat Box Prices
A basic Freesat box will cost you around £50 but it is basic and doesn't include catch-up TV or streaming Apps.
Freesat STB Prices
For around £125 you can buy Freesats own-brand STB. Which is very simple to use, has a decent remote control and an easy to use interface. Plus Dolby Atmos audio, and 4K capability.
Freesat 4K TV Box Price
For round £230 you can buy the 4 K TV box. This features everything the previous model offers but with the choice of 500GB, 1 TB, or 2 TB hard disks. This allows you to watch one channel whilst recording another. With its simple to use set up you can set recordings for single programs or series. The only fault with this is the 500GB memory fills up very fast. You'll be better off paying a few more pounds for the 1 TB or 2 TB units.
Frequently Asked Questions
Is Freesat better than Freeview?
Freesat is definitely better than Freeview if you live in an area that cannot receive terrestrial TV signals. Many people claim Freesat is better than Freeview because of the extra channels available. But many of the extra channels are HD versions of channels already available.
Can you get a TV with Freesat built-in?
There are quite a few TVs that now have built-in Freesat receivers.
What equipment do I need to receive Freesat?
To receive Freesat you will need a Freesat box or a TV with an integrated Freesat receiver, a TV and a satellite dish.