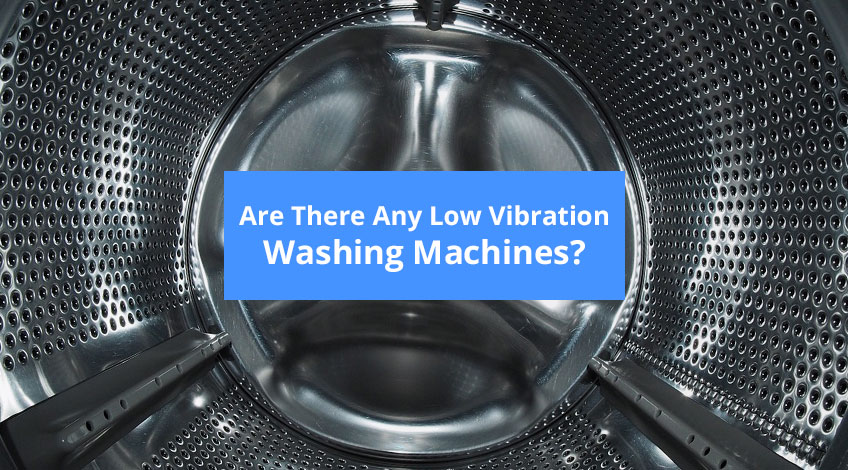 Are There Any Low Vibration Washing Machines? (yes! read this)
From winding up your neighbours to waking up your little ones – a washing machine that isn't low vibration can be a real headache (literally)!
But there is some good news – there are now a number of low vibration washing machines on the market, as well as things you can do yourself to decrease the amount of vibration your washing machine produces.
And in this article, we're going to look into just that.
Non-Slip Anti-Vibration Pads
Before we get into low vibration washers, we first need to discus a key factor when it comes to vibrations – and that's what the washer is sitting on top of.
It's very similar to home treadmills. Some people have a treadmill in their home, and when they use it the whole street knows.
Thump, thump, thump, thump…
Whereas others use it and you wouldn't even know until they come down stairs a sweaty mess.
If your washing machine isn't sitting on top of something that dampens the vibrations, it's going to be loud.
So consider getting a non-slip anti-vibration pad to place your washer on top of.
They're only cheap and can solve a lot of the issues.
Sale
Anti-Vibration Design
A lot of the bigger manufacturers have recognised the need to tackle this common nuisance, and so they have implemented different measures to minimise vibrations during operation.
One of the most common ways is reinforced sidewalls. By strengthening the sides, manufacturers reduce the amount of movement and shaking that occurs while the machine is in use. This not only prevents vibrations from transferring to the surrounding area but also contributes to the overall stability of the machine.
Another thing a lot of the newer washers have is reinforced frames. These sturdy frames provide extra support and rigidity, further reducing vibrations.
Bosch Anti-Vibration Sides
The brand that obviously come to mind here is Bosch, since they focused quite a lot on this with their Anti-Vibration Sides washing machines. Which we have a lot of good things to say about.
You can learn more about that in this article here.
Direct Drive Technology
Another thing to think about if vibration is a concern is getting one with direct drive technology.
Unlike older machines that relied on belts and pulleys to connect the motor to the drum, direct drive washers eliminate this mechanical setup – resulting in a smoother operation that's quieter and produces less vibrations.
With direct drive systems, the motor is directly connected to the drum, reducing the number of moving parts.
By eliminating belts and pulleys, the chances of misalignment or imbalances are also significantly reduced – giving you a more stable and vibration-free washing experience for many years to come.
Have A Question?
We hope this helped! If you have any questions let us know in the comments below!