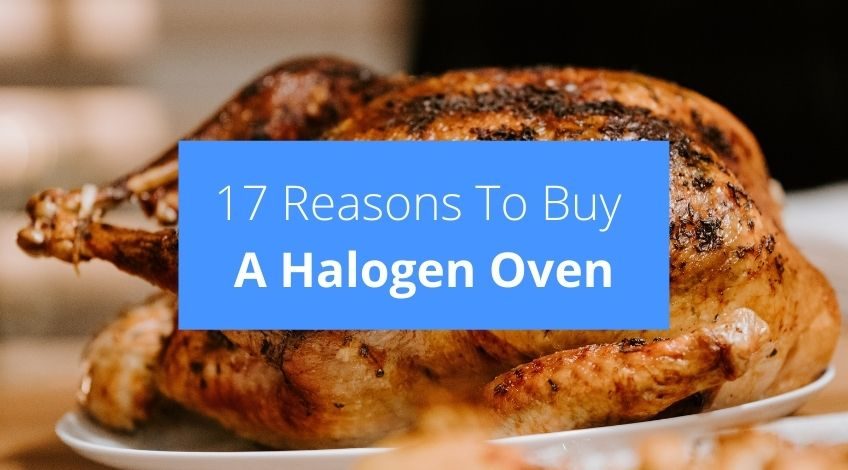 17 Reasons To Buy A Halogen Oven
If you do a quick search on Amazon, there are over 2,000 results for halogen ovens, that's a lot of choice. The reason for so much choice is the popularity of halogen ovens in the UK right now. With so many people buying halogen ovens we thought we'd find out why they're so popular.
Here's Why So Many People Are Buying A Halogen Oven
We've found the following reasons that have made the halogen oven such a popular kitchen appliance.
Space Saving Design
To cook a complete roast dinner, with no other pots, pans etc, all you need is a halogen oven that occupies just a 12 inch (30 cm) diameter area of worktop space.
Fast Cooking Time For A Full Meal
Due to the way halogen ovens work, they take up to 40% less time to cook a meal compared to a regular oven.
Healthier Meals
The design of a halogen oven means it drains fat away whilst cooking. The roast still tastes awesome but with significantly less fat.
Increased Vitamin And Mineral Content In Food
A halogen oven steams vegetables. Steaming cooks like boiling, only without leaching all the vitamins, minerals and goodness from the food.
Much More Than Just An Oven
A regular oven can either roast or bake, a halogen oven can roast, bake, grill, steam, and thaw your food.
Saves You Money On Electricity
In a like for like test, the same meal cooked in a halogen oven compared to a conventional electric oven used 75% less electricity. That means using a halogen oven can save up to ¾ of your electricity costs.
Cooking Convenience
A halogen oven is the ultimate one pot cooking solution. Meat, potatoes and vegetables can all be cooked at the same time in one small halogen oven.
Oil-Free Cooking
Due to the way halogen ovens work, there is no need to add any oils or fats when cooking.
Halogen Ovens Wash Themselves
All you need to do is add washing up liquid and water, select the clean cycle, set the timer and let it get on with it.
Perfectly Cooked Food Every Time
Halogen ovens are thermostatically controlled, once the correct setting is selected, the halogen bulb turns on and heats the oven. A fan circulates the heat to evenly cook the food without burning, if the temperature gets too hot the thermostat will cut in and turn the light out. It will turn on again once the temperature drops and so on. 
Easy To Install
You literally take the halogen oven out of the box, place it on the worktop, plug it in and it's ready to go.
Cooks Pretty Much Anything
It's so easy to cook almost any food in a halogen oven. You can roast chicken, turkey beef, steam fish, vegetables, bake muffins, biscuits and cookies.
Needs No Attention While It's Cooking
All you do is load it, close the lid, select the setting, press start and walk away. An alarm will notify you once it's done. Just go and put your feet up with a nice cuppa or a glass of wine while the dinner takes care of itself.
Easy To see What's Happening When In Operation
Halogen ovens are constructed from glass, a glass bowl and a glass lid. This means if you did want to see how your meal is doing, you can see without having to open the oven, allowing the heat to escape.
Keeps The Kitchen Cool
Halogen heating heats the contents of the oven, not the room. With a conventional oven there is an element of heat loss through the doors and sides of the oven. That's where that old saying comes from – "If you can't stand the heat, keep out of the kitchen" This is extremely handy if you enjoy eating roast dinners in the middle of summer.
Great Value For Money
For as little as £30 you can buy a 17 litre, 1200 watt, A-rated energy-efficient glass halogen oven.
Can Be Used As An Air Fryer Too
You have to purchase an attachment, but for around an extra £10 You now have an extra function at a fraction of the price of an air fryer. The cheapest stand alone air fryer we could find is £40 so for the price of an air fryer you can get the best of both worlds.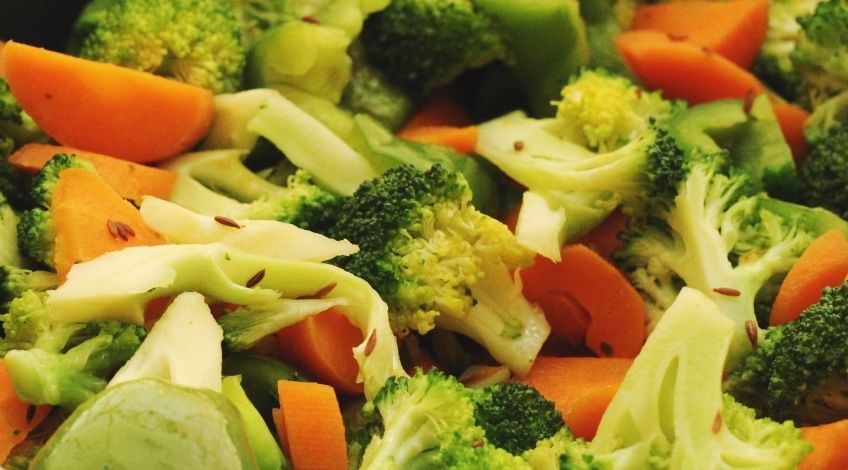 Great Halogen Oven Deals
Bestseller No. 1
Sale
Bestseller No. 2
Top 10 Benefits Of A Halogen Oven 
Low Purchase Price
Energy-Efficient
Fast cooking
Doesn't Heat The Whole Room
Space-Saving
No Installation Costs
Produces Healthy Meals
Incredibly Versatile
Consistent Cooking
Self-Cleaning
The halogen oven is proving to be a very useful kitchen appliance. And with good reason (17 to be precise). Once you decide to buy a halogen oven you'll wonder how you ever got by without one! And if you're looking for advice on which model to choose, be sure to check out our guide here.
Frequently Asked Questions
Are halogen ovens worth buying?
Halogen ovens are worth buying, they save you time, power, cook amazing foods and wash themselves up.
How long do halogen ovens take to be delivered?
Where you buy your halogen oven will determine how long it will take to be delivered. If it's from Amazon Prime it could be delivered the next day. Argos offers a next day delivery, AO delivers the next day, and so on. 
Can I buy a halogen oven on finance?
You can buy a halogen oven on finance, many of the top retailers do their own finance deals. It's worth shopping around to find the best deal.
Is it safe to shop for halogen ovens online?
It is safe to shop for a halogen oven online, in fact, as long as you buy from a well-known retailer online, it's probably where you'll get the best deal.
What halogen oven manufacturer should I order?
You should order the brand of halogen oven that has the features you most like the look of. Some of the more popular manufacturers include JML, Tefal, Tower and Andrew James.