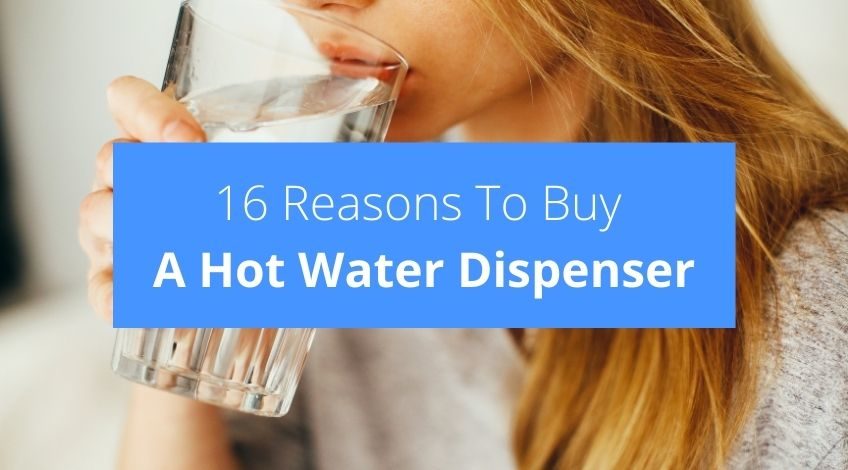 16 Reasons To Buy A Hot Water Dispenser
Many people are getting bit by the latest kitchen accessory bug, but what's so good about a hot water dispenser? Well for a start they look cool, we know that's shallow. But in all seriousness there are some very strong benefits for buying a hot water dispenser. Let's take a look at the reasons a hot water dispenser could be beneficial to you and your household.
How Will You Benefit From Buying A Hot Water Dispenser?
Warning, before you read the rest of this page we felt we had to warn you that the following content will seriously influence you into making a wise decision.
The benefits from owning a hot water dispenser include:
Instant Hot Water
Sometimes you just need a cup of tea (or coffee) and you need it now. Not in 3 minutes or however long it takes to boil a kettle but right now. Well, with a hot water dispenser that's exactly what you will get. You want a hot drink, just place your cup under the tap, press a button and there it is piping hot water instantly.
Saves You Time
The average boil time for a kettle is around 3 minutes. If you drink 5 cups of tea (or coffee) a day, that's 15 minutes per day waiting for the kettle. If you're interested that's 3 ½ days every year you could save just by not having to wait for the kettle to boil. There are some hot water dispensers that take just 5 seconds to heat  cold water into boiling water.
Constant Hot Water When Guests Arrive
It won't matter how many visitors turn up unexpectedly, with a hot water dispenser, your only worry will be whether you have enough cups. Because you'll have the water all ready to go.
Easy To Use
If you suffer from arthritis or rheumatism, or have other dexterity related issues, maybe you have weak arms, or poor ability to grip, then a hot water dispenser is a must for you. As long as you are able to grip your drinking cup, and can press a button, you will have a hot drink in no time.
The Perfect Temperature For The Perfect Cuppa
Whether you are a coffee aficionado or a tea drinker, you will know that different beverages brew better at different temperatures. A hot water dispenser can be set at the precise temperature needed to create your perfect hot drink.
Safe To Use
No more spilling hot water from the kettle lid or spout. A hot water dispenser works with the cup placed under the dispensing tube. Once it's in position just push the button and the water will flow just enough to fill the cup. No risk of spilling or scalding yourself or others with burning hot water from the kettle.
Scum-Free Drinks
Limescale build-up in kettles leads to scum floating on the surface of your hot drinks. Hot water dispensers have built-in water filters to help prevent limescale build-up.
Stylish Designs
Hot water dispensers come in a variety of styles and designs to fit in with any kitchen design or decor. The stylish look will complement your taste and kitchen style.
Faster Baby Food Preparation
When a baby's hungry they'll let you know quite vocally. There are times when that loud piercing cry is not appropriate, maybe in the middle of the night or when you have a headache. Whenever the baby needs feeding fast, you will have water at the correct preset temperature ready to mix up the baby's food.
Speed Up Cooking Times
Waiting for the water to boil before cooking pasta or rice can be a pain, and take a good 10 minutes extra time. Using water from the hot water dispenser will reduce your cooking time by at least 10 minutes and usually more.
Cheap To Buy
With hot water dispensers starting at around £30 they're not beyond the reach of most of us. The time you save and the water and energy you save will soon counteract the purchase price.
Prevents Water Wastage
Compared to boiling a kettle, a water dispenser is the ultimate water saving appliance. There's no need to discard any parboiled water and start again like you have to with a kettle. Hot water dispensers are designed to keep the water at a constant temperature ready to supply you with hot water whenever you need it.
Saves Money On Energy Usage
The average UK household wastes around £70 per year on reboiling or discarding parboiled water in a kettle. As you are not continuously having to reboil a kettle full of water, hot water dispensers use less energy overall than electric kettles. The average hot water dispenser will use ½ kW of electricity every day to boil and keep water hot.
The Right Amount Of Hot Water When You Need It
At just the push of a button you can select cup size or mug size to get the exact amount of hot water needed to fill your cup/mug.
No Fear Of Insect Contamination
Some years ago someone told a story of how they opened their elderly relatives' kettle to fill it with water. As they looked into the kettle they saw 2 dead flies floating in the left over water. It's enough to make your skin crawl right? Well there's absolutely no chance of that happening with a hot water dispenser. Once you fill it with water, and the lid is replaced, there is no way for an insect to enter the water. Plus if by some weird freak of nature one did, the filtration system would deal with it.
Compact design With A Large Capacity
A capacity to hold 10 cups of hot water but the hot water dispenser only takes as much room as a standard electric kettle. Allowing a hot water dispenser to comfortably fit into any kitchen.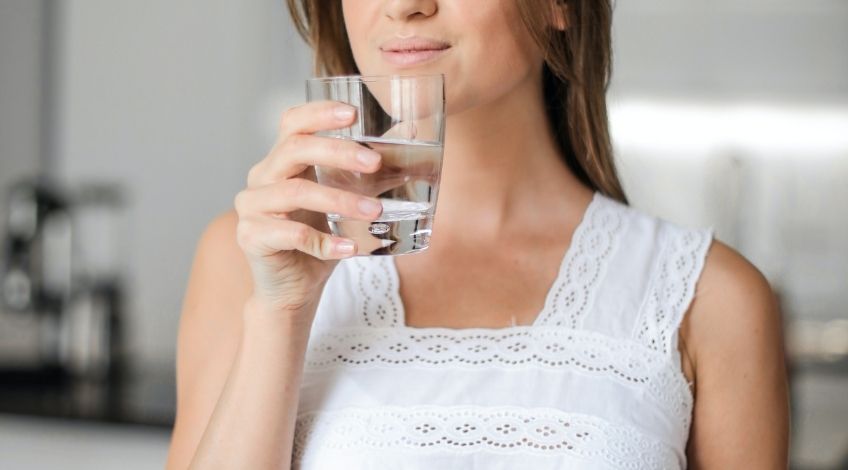 Frequently Asked Questions
Are hot water dispensers worth buying?
Hot water dispensers are worth buying if you want to save water, energy, and money. 
When is the best time to purchase a hot water dispenser?
The best time to purchase a hot water dispenser is as soon as you have decided that you will benefit from a constant supply of hot water ready to make a quick cuppa whenever you want.
Can I buy a hot water dispenser on finance?
You can buy a hot water dispenser on finance, Or you can buy a cheaper model for just £30 you can buy one outright.
Is it safe to shop for a hot water dispenser online?
It is safe to shop for a hot water dispenser online as long as you stick to buying from a reputable retailer and a well known brand.
What  hot water dispenser manufacturer should I order?
You should order a hot water dispenser made by whichever company has the features you are looking for. Do your research and only buy once you're sure it's the correct one for you. Some of the more popular hot water dispenser manufacturers include Breville, Morphy Richards and BIBO.