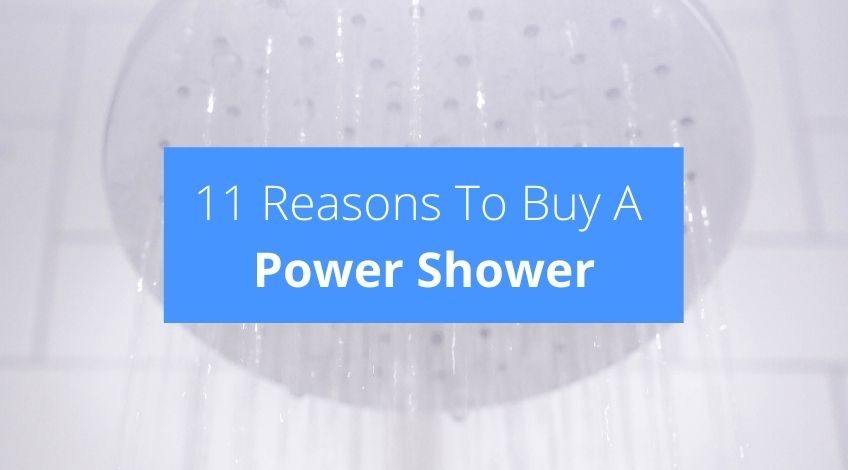 11 Reasons To Buy A Power Shower
According to the national statistic company YouGov, 62% of the British population shower or bathe every day. With 64% of UK adults preferring a shower to the bath. So it's important to get a shower that's not only functional but one that makes showering a joyful experience.
Standing under a trickle of lukewarm water that suddenly turns freezing cold as soon as someone turns on a tap elsewhere in the home does not make for a joyful experience. Your morning shower should be refreshing, invigorating and set you up for the day, not depressing and make you miserable all day.
Why Buy A Power Shower?
If you live in a house with a low-pressure water system, the only way to enjoy a reliable hot, powerful shower is with a power shower. If you happen to be one of the 64% of UK citizens that prefer a shower and you suffer from a low-pressure water system, then you need to seriously consider installing a power shower.
Let's have a look at why more and more UK households are choosing to install a power shower.
Saves Money
It is a well known fact that showering is quicker than bathing, and uses less water. What's not so well known is that on average, power showering takes less time than using electric showers or mixer tap showers. Less time means less water, and less electricity which equates to more money saved.
Massages And Soothes Aching Muscles
Sometimes, after a hard day's work, we come home tired, achy, with stiff muscles and joint pain. A power shower will soothe those aching muscles and relax tension throughout the body. Making it easier to switch off and get a comfortable, deep night's sleep.
Consistent Temperature Throughout
Once you set the temperature that suits you, it will remain constant from the first drop to the last drip. No uncomfortable temperature fluctuations.
Reliable Water Flow Rate
Using a power shower, eliminates that power surge/drop in water. It remains constant throughout the entire shower.
Stylish Design
Power showers look sleek, modern and clean. White units, with chrome shower hoses and fittings. Power showers look good in any bathroom.
Digital Display Panel
Easy to read and operate digital display panels make controlling the power shower a simple, yet precise task.
Reasonably Priced For  Power Usage
There are 3 common power ratings for power showers, 8.5, 9.5 or 10.5-kilowatts, an 8 minute shower using an 8.5-kilowatt power shower will cost on average 18 pence.
Relatively Easy To Install (By A Professional)
Power showers have been around for some time now and most plumbers/electricians are clued up on the correct way to install.
Easy To Replace
Once you've had a power shower installed, if you want to upgrade or replace it with another model, all the pipework is already in place. This lowers the cost for installation.
Some Low-Priced Models Available
With the top power showers coming in at over £2000, it's worth noting that there are many decent models available for around the £200 mark. Whilst this is considerably more than a standard electric shower, the extra power levels are so worth it.
Energy-Efficient
As you only turn the power on when the shower is actually in use, a power shower is an energy-efficient way of showering.
If it sounds like you might need a power shower, keep reading, there are certain criteria that have to be met before you can get a power shower installed.
What Type Of Water System Do You Have?
There are 2 main types of water systems used in UK homes,  and depending which type you have will determine which type of shower you can have installed. They are high-pressure water systems, or low-pressure water systems. The simplest way to determine which system you have is to look at your hot water boiler.
High-Pressure Water Systems
Take a look in the airing cupboard and in the loft, if you have a combi (combination)  boiler, you won't have a hot water cylinder, or a cold water tank in the loft. That's a simplified way to tell if your boiler is a combi boiler or not. If you do have a combi boiler your water is delivered through the hot tap at mains pressure and it is not recommended to install a power shower with a combi boiler.
Low-Pressure Water Systems
If, on looking in the airing cupboard, you find a hot water cylinder, and in the loft there's a cold water tank, you are on a low-pressure water system. Installing a power shower to a low-pressure system will give you a much better start to the day. That said having a standard electric shower installed will also be a great improvement to a low-pressure system.
Electric Shower Or Power Shower?
This sounds slightly confusing, electricity is a power right? So they're the same thing right? Well, yes they are both powered by electricity, and they're both fed by water but that's where the similarity ends.
Electric Showers
With an electric shower, water is fed by the cold mains water supply, to the unit where an element (powered by mains electricity) heats the water much like how an electric kettle heats water. Once the water reaches the temperature set by you using the thermostat, it's pushed along the water pipe and out through the shower head. Electric showers can be fitted into both types of systems low-pressure, and high-pressure water systems.
Power Showers
At first glance, a power shower looks just like an electric shower, they are both: supplied by water from the mains, powered by electricity, and have thermostatic temperature controls. Where power showers differ however, is by using a pump to increase the water flow rate. These pumps are internal (situated inside the power unit). Power showers should only be used with low-powered systems and never with high-powered systems.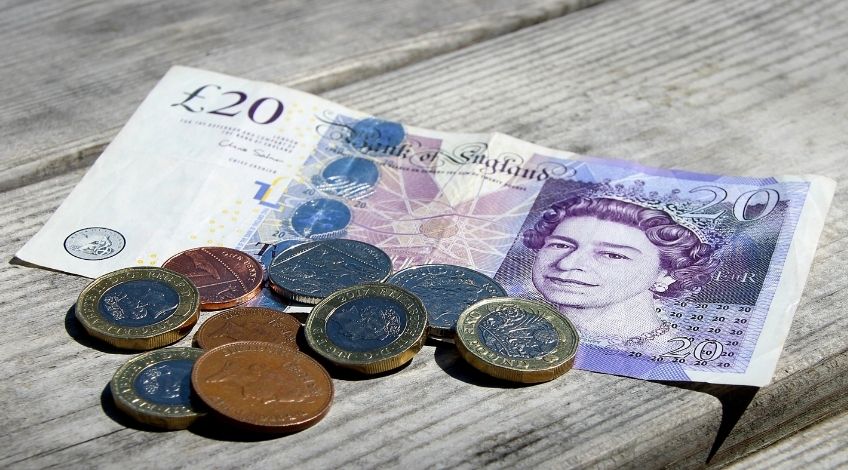 Average Costing For Using A Power Shower
| Power Rating | Average Cost Per minute To Use | Average cost Per Hour |
| --- | --- | --- |
| 8.5 Kilowatts | 23 Pence Per Minute | £1.36 Pence Per Hour |
| 9.5 Kilowatts | 25 Pence Per Minute | £1.52 Pence Per Hour |
| 10.5 Kilowatts | 28 Pence Per Minute | £1.68 Pence Per Hour |
Based on electricity charges of 16 pence per hour, per kilowatt.
Frequently Asked Questions
How long do power showers take to be delivered?
Many companies offer next day delivery on power showers. Companies like: plumbworld.co.uk, Amazon Prime, better bathrooms.com, and many more.
Are power showers worth buying?
Power showers are worth buying if you have a low-pressure water system and would like to enjoy a powerful shower.
What power shower manufacturer should I order?
There are many reputable manufacturers that make power showers, some of the more popular include: Triton, Bristan, Mira, and many more.
Is it safe to shop for a power shower online?
It is safe to shop for a power shower online as long as you buy from a reputable retailer. Do your homework, many retailers offer price deals, delivery deals and finance deals.
Can I buy a power shower on finance?
You can buy a power shower on finance, many companies offer 0% finance. Search online and see what is on offer. Always use a reputable company and a well-known brand.