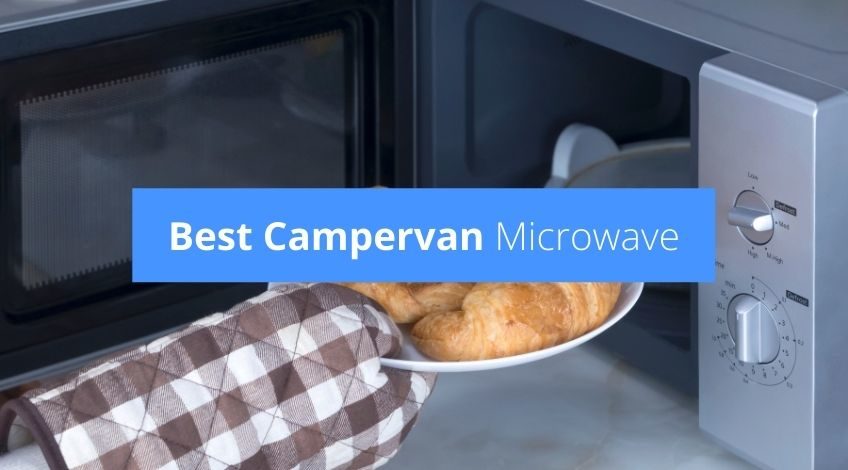 Best Campervan Microwave (read this before you buy motorhome microwaves)
Most homes now own a microwave, it's become a normal kitchen appliance and in some cases the only kitchen appliance used other than the kettle. So if you're going on holiday in a campervan – A home from home, it's only natural to want to take a microwave on holiday with you. Before you decide on taking a microwave on holiday in your campervan or caravan, read this article first, it could save you a lot of problems down the line.
Can You Use A Microwave In A Campervan?
The kitchen space in a campervan is often limited and so any appliance that saves space is a bonus. However, it's not as simple as just whacking any old microwave in a campervan and you're good to go. Campervans have a limited power supply and any appliance you operate within the campervan will put pressure on that supply.
What Does This Mean In Relation To Your Microwave?
When camping it's only natural to want to get the maximum use from any item that has taken up precious space in your van. For instance, you might be tempted to buy the largest microwave possible as it will cook faster etc. However, the more powerful the microwave is, the more power it will consume which on some sites could mean tripping your RCD unit.
If the stated output of the microwave is 900W it will take 1800W of power to run which is around 7.5 amps. If you're stopping on a site with a 6 amp hook up, the 900W microwave won't work. It'll just keep tripping the RCD unit. Even if the hook up is a 10 amp hook up, unless the microwave is the only electrical item you're using, it could still trip the RCD unit if the microwave has too high an output.
Plus for the first few seconds of running, a microwave draws the maximum amount of power it will need and this power surge could be all that's needed to trip the RCD. To combat this issue, go for a domestic 230V microwave with a low output of Watts and various different power settings. So if the RCD unit does trip, it's possible to choose a lower power output to prevent the RCD from overloading.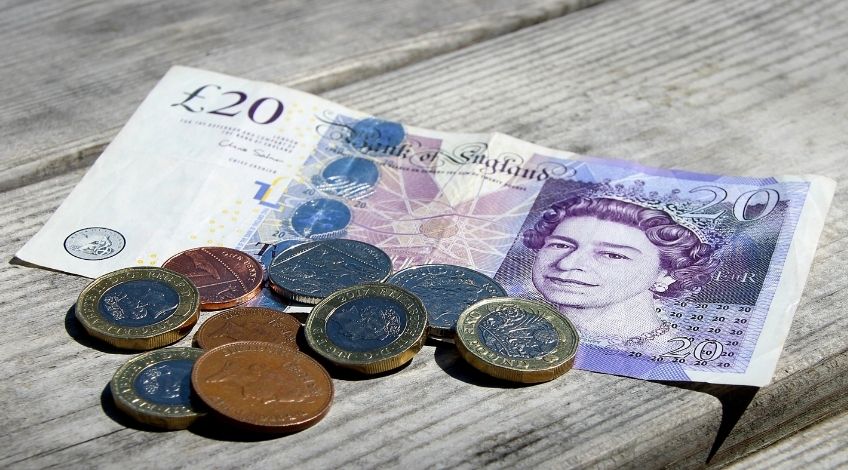 Can You Buy A 12V Microwave?
It is possible to buy a 12V microwave specifically made for the campervan environment. However, a 12V microwave will draw a lot of power from a 12V system and drain the battery very quickly. It is often more convenient to buy a standard low wattage microwave (230V) and use an inverter to run it.
Do You Need A12v Microwave?
12v microwaves are an ideal option for campervans and caravans as the power from one of these is perfect for heating up large quantities of food quickly. However, 12v microwaves do require a high current which will require a suitable power cable. Plus 12v microwaves will exhaust battery power supplies relatively quickly especially if there is no external power supply available.
Best Selling Campervan Microwaves
Bestseller No. 1
COMFEE' 700w 20 Litre Digital Microwave Oven with 6 Cooking Presets, Express Cook, 11 Power Levels, Defrost, and Memory Function - Grey - CM-E202CC(GR)
6 Cooking Presets: This 700w microwave features 6 cooking presets, allowing for convenient one-touch cooking for popcorn, potatoes, frozen vegetables, hot beverages, and more
11 Power Levels: This 20L microwave has 11 power levels for a wide range of cooking jobs, from softening ice cream to getting last night's leftovers piping hot
Sale
Bestseller No. 2
Sale
Bestseller No. 3
Sale
Bestseller No. 4
Bestseller No. 5
Campervan Microwave Buyers Guide
The best size microwave to buy for using in a camper is somewhere between 600W to 700W with multiple settings, lightweight, compact and easy to use. Before you buy a microwave for your campervan there are a few things you should look out for.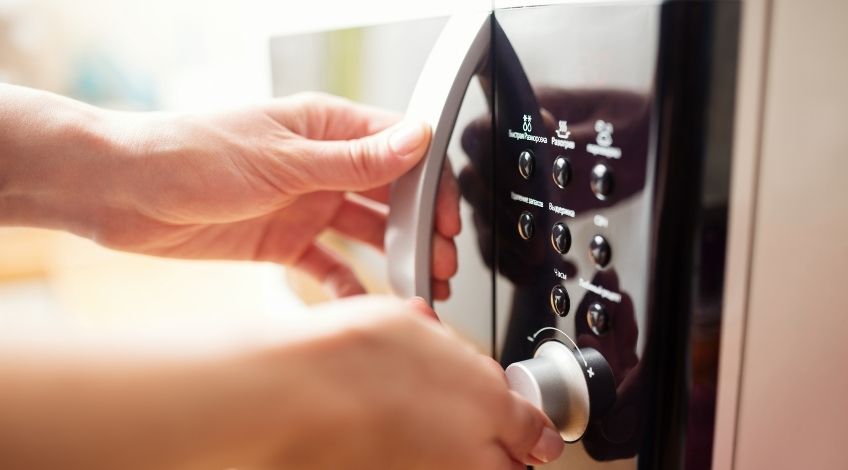 Digital Or Manual?
A manual microwave is easier to use, and costs less than a digital microwave. Plus a digital microwave's clock needs resetting every time you plug it in, but a digital microwave gives more precise cooking times even though they are more difficult to use. 
Size
Microwaves are available in a range of sizes but to be sure of a low watt usage, you should only buy a compact and lightweight microwave. The power should be anywhere between 600 to 700 watts, and weigh less than 10kg if possible. The interior should be large enough to cook a standard plate of food without the need for any special containers etc.
Multiple Power Settings
Having variable power settings can make the difference between using a microwave or not. If the power trips your RCD unit, you can select a lower setting that will take longer to cook but will not trip the RCD. Having multiple power settings allows you to use the microwave on more sites. Bearing in mind some sites only allow 6 amps of power while others allow 10 amps.
Storage
If the microwave is going to be a permanent fixture it will need some sort of cradle to help to protect it from shocks or any vibrations. Don't forget about ventilation too, you will need to allow the microwaves vents to clear. Replacing a conventional oven with a microwave oven in a campervan can be straight-forward. 
If you're adding a microwave as an additional cooking source, it is possible to store it under a bed or bench seat and place it on a work surface when needed. The overall height of the microwave needs to be taken into consideration, will it fit in the space allocated for it? Is there enough clearance under the bed/bench for storage?
Reliability
Go for a well known brand as these are more likely to be reliable and last longer. Buying a well known brand from a well known retailer will give you peace of mind and any warranty is likely to be honoured.
Warranty
All microwaves will come with some sort of warranty which should cover you in case of any mechanical breakdown or accident. However, any warranty is only as good as the company that issues it which is why we recommend buying from a well known company and a reliable supplier. 
Plus many microwaves will stipulate they are not intended for touring purposes and will therefore not be covered against any or all breakdowns. Check with your manufacturer before purchase if you're unsure of warranty coverage.
Easy To Clean
The surfaces should be easy to clean with just a quick wipe down with a soft cloth. 
Frequently Asked Questions
Do you need a special microwave for a camper?
In most cases you do not need a special microwave for use in a campervan just as long as it is low powered it should be fine.
What size microwave is best for a campervan?
Due to the demands on power needed to run any electrical items in a campervan, the best size microwave is between 600W and 700W.
What size inverter will run a microwave?
To run a conventional microwave in a campervan you will require a 2000-watt inverter. However a 700w microwave should run on a 1500w inverter as long as the surge power rating is within the limits of the inverter.
Can a car battery run a microwave?
A standard car battery is capable of running a microwave but due to the power needed, the battery will drain in around 30 minutes.