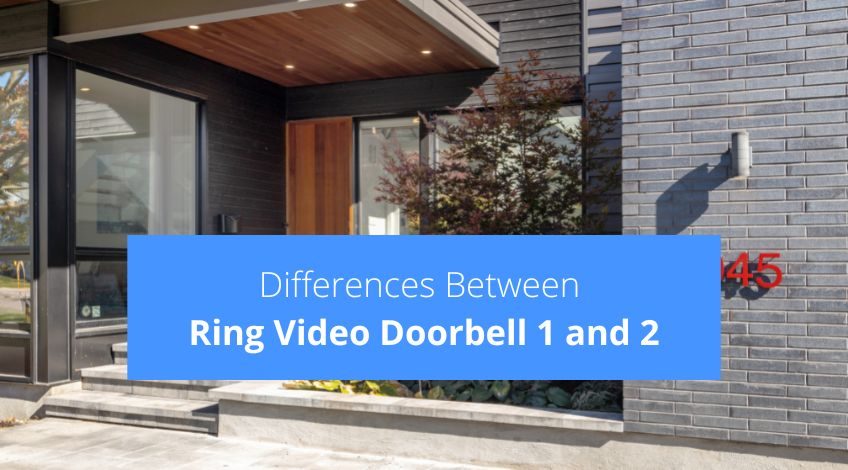 Differences Between Ring Video Doorbell 1 and 2 (explained)
If you're looking for improved home security for the times when you are away or at home, you could do worse than installing a Ring Doorbell. These devices connect to your home's WiFi and allow your Smartphone, tablet or laptop to connect to your Home's Doorbell in real time. So what's the difference between Ring Doorbell 1 and Ring Doorbell 2?
Keep reading as we compare both and give you all of the details including the pros and cons of each device.
Compared to Ring 1, Ring 2 has an enhanced motion detection system, gives clearer images (even at night) and the internal battery is removable for charging.
How Do Ring 1 And Ring 2 Differ?
Let's go through the whole processes of both devices and list their differences from start to finish.
Ring Doorbell Installation
With both Ring 1 and Ring 2, the installation process is simple and will only take you around 5 minutes to set up. Included with both Ring 1 and Ring 2 are all of the tools necessary to mount and activate the device. 
If you do get stuck, the user manual is clear and concise or if you really don't get it, you can contact the Ring support team. Who will be only too happy to give you helpful advice.
Ring Doorbell Design
The design of anything which is going to be mounted close to the main entrance to our homes needs to be attractive. If the device(s) don't look good, we're not going to buy them.
Ring Doorbell 1
The Ring Doorbell 1 looks like a sturdy product and the bottom part of the Doorbell is available in 4 different colours. It measures 12.65 x 6.17 x 2.21 cm (4.98 x 2.43 x 0.87 inches) and the top part is made from black plastic. Once installed, it really does enhance the entrance way to any home.
Ring Doorbell 2
There's not a great deal of difference between Ring 1 and Ring 2 when it comes to looks. There are a few changes, the most notable being in the size. Ring 2 is slightly larger measuring in at 12.83 x 6.35 x 2.74 cm (5.05 x 2.50 x 1.08 inches). Before actually deciding, it might be advisable to measure the area you intend to install the Doorbell and check that you have enough space.
Ring 2 comes supplied with 2 faceplates which can be swapped as the mood takes you. Allowing you to keep in with your entrance way's appearance without having to pay any extra.
Ring 2 also feels more robust than Ring 1 and many users who have upgraded from Ring 1 to Ring 2 have been completely happy that they did so.
Ring Doorbell Performance
This is the part of this article which really matters, whilst the design is interesting, how the device works is the really important information.
Ring Doorbell 1 Performance
As soon as Ring Doorbell 1 has been correctly installed, it can only send notifications if there is someone standing close to your door. Our test was conducted using Doorbell 1 with a Chime Pro and a wireless setup, this took about 10 minutes to set up.
With the Ring 1 you can receive notifications on your Smartphone, Chime (if you have it) or on both. It works pretty well but there are a few problems. Firstly Ring 1 can't really tell the difference between people and vehicles or trees blowing in the wind.
This led to lots of false notifications which over time would probably mean you would start ignoring many notifications which would realistically render the device as almost useless. Even once we lowered the sensitivity levels, we still received false alerts. WIth lower sensitivity it was mainly triggered by lorries and buses but that still meant false notifications.
Whenever someone actually passes by, the Ring Doorbell 1 activates the built-in motion sensors. This then sends more notifications but with the option to start the live feed.
Ring 1 records using 720p which sends a blurry, pixelated image in daylight and it's even worse at night. In fact at night the image is in black and white and makes it even more difficult to recognise faces etc. However, at night the Infrared sensor means you don't get false notifications due to the movement of the trees etc.
Ring 1 also has a 2-way audio feature which usually works quite well. Although it did fail on a number of occasions.
Battery Life
The battery life is supposed to be anywhere between 6 to 12 months and in all fairness we never tested ours for that long. But after a 3 week test, we had used 17% of the battery life (fully charged at the start). So they might have overestimated somewhat.
Also when you do need to recharge the batteries you will need to remove the whole device from the wall in order to charge the batteries. This means that you have to effectively uninstall and reinstall your Ring Doorbell every time the batteries need charging.
Ring Doorbell 2 Performance
The Ring Doorbell 2 is the much improved version of their first model. In comparison to its predecessor Ring 2  has a more efficient motion detection system, enhanced battery life, a better 2-way audio,  improved night vision and a 1080p HD camera.
Similar to Ring 1, as soon as you receive a notification on your Smartphone, you can open a live feed. This gives you the further option of having a 2-way talk with whoever is at your door. This can be especially handy when receiving a parcel when you're not at home.
You communicate with them through the Doorbell and can tell them where to leave the parcel etc.
Ring 2's enhanced motion sensors are far better too, there were hardly any false alerts due to trees, trucks etc. This is of course due to the reduced field of view on the Ring 2. From 180 degrees on Ring 1 to 160 degrees on Ring 2 – this reduction in field of view might seem like a downgrade, but it actually improves the overall performance of the device.
There have been some mention of false alerts on some forums, but we found it was simple to lower the sensitivity via the Smartphone.
Ring 2 has a greatly improved picture quality which makes it far easier to recognise people compared to Ring 1. Often watching live feed can become blurred or pixelated, but when watching saved or downloaded clips those images are as clear as can be.
Night vision images are also far clearer than Ring 1. However, all live feed image quality is governed by the WiFi strength. If you lose some bandwidth, the image quality deteriorates. We recommend purchasing a Chime Pro as it extends the WiFi signal substantially.
The 2-way audio is also greatly improved on Ring 2 compared with Ring 1. You can hear and be heard over some distance.
Battery Life 
Again they claim the battery life is anywhere between 6 to 12 months and as Ring 2 can work as a wireless doorbell the battery life is important. In our 3 week test period our Ring 2 used 7% of its battery which is a vast improvement on the 17% used during a similar period with Ring 1.
Plus the Ring 2 has a removable battery which means when it is time to recharge the batteries, all you need to do with the Ring 2 is remove the batteries and not the whole device as you did with Ring 1.
There is also the option with Ring 2 to connect to the mains electricity supply which means you'll never need to charge the batteries again. However this does entail far more work on the initial installation and might be best left to an electrician.
Mobile App
The mobile app is vitally important for any Smart product, but is even greater when it comes to anything with a video link. You are going to want to view, save and review the video footage and so you will need it to be good. 
The mobile app from Ring is easy to use, and easy to manage. You will get the hang of it in no time at all even if you're not all that tech savvy.
If you already own any other Ring product, you'll be combining all of your Ring products into a single Ring app.
On the app you can check recent motion alerts, download clips, launch a live feed and check on how much battery your device has. As well as having the ability to configure the motion zones, this can be very handy in minimising false alerts.
There is also the option to allow other family members access to your Ring Doorbell all from the app.
Which Is Better: Ring 1 Or Ring 2?
Ring 1 and Ring 2 are both popular and both have high sales figures. They both also share high ratings and many positive reviews. They both do what they're supposed to but given a choice, Ring 2 does the job better.
As you would expect from a second generation model, Ring 2 has taken all of the bugs and criticisms from Ring 1 and improved them to create Ring 2.
If you're looking to own a wireless doorbell and you can afford it, we'd recommend you buy Ring 2. It is reliable, well built, has great visual and audio even at night. Plus many of the earlier bugs have been ironed out. 
If you already own a Ring 1 model, you'll already know some of its failings, Ring 2 has removed these issues and created a far better device. It might be time for an upgrade.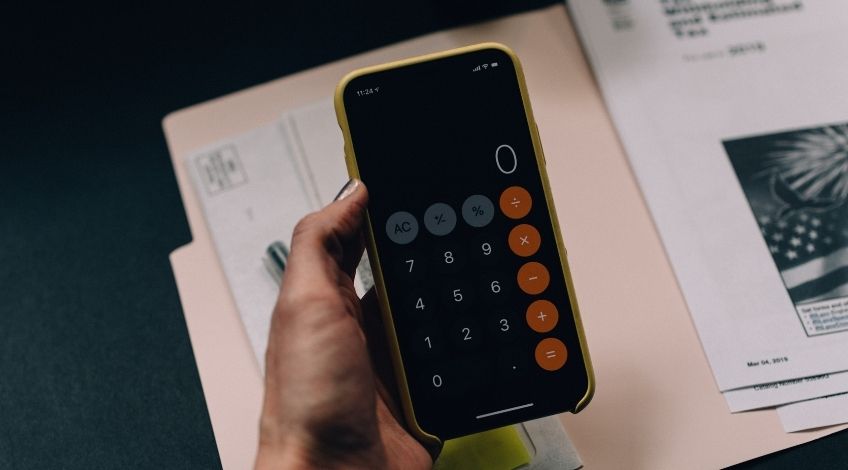 The Price Difference
What price can you put on your home and family's security? Well, the difference between Ring 1 and Ring 2 is quite substantial. In fact in many cases it can be more than double. But even that is not a huge price considering the potential cost of the loss of your household possessions.
At the end of the day, it comes down to how much you can afford. But we would advise going for the Ring 2 if at all possible, the upgrades definitely make it a more worthwhile proposition.
Ring Video Doorbell Pro And Ring Doorbell Elite
After the successful introduction of the Ring 1 + 2 models, Ring has introduced 2 more models onto the market. Both of these have even more and improved features compared to Ring 2.
The Ring Pro gets its power from an Ethernet cable which makes it Ring's fastest video doorbell device so far. As you would expect, both of these new and improved models have far higher price tags than the previous 2 models. Below is a short guide comparing the features of all of the Ring Video Doorbells available on today's market.
| Feature | Ring 1 | Ring 2 | Ring Pro | Ring Elite |
| --- | --- | --- | --- | --- |
| Motion Detector | 5 Zones custom sensitivity | 5 Zones custom sensitivity | Motion Detection Zones (custom) | Motion Detection Zones (custom) |
| Angle Of Detection | 180 Degrees | 180 Degrees | 160 Degrees | 160 Degrees |
| Method Of Detection | Infrared | Infrared | Camera | Camera |
| Resolution | 720p HD | 1080p HD | 1080p HD | 1080p HD |
| Field Of View | 180 Degrees | 160m Degrees | 160 Degrees | 160 Degrees |
| Power | Battery Powered | Removable Battery pack Or Mains Powered | Ethernet Powered | Mains Electricity |
If you can afford it, the Ring Elite offers the most security of all Ring Doorbells, however it is almost 5 times the price of the Ring 2. The Ring 2 is far and away better than the Ring 1 making it in our eyes, the best value Ring Doorbell.
Frequently Asked Questions
What's the main difference between Ring Video Doorbell 1 and 2?
The main difference between Ring Video Doorbell 1 and 2 is the video quality. Ring 1 has a 720p video image whereas the Ring 2 has a 1080p video image.
Is it worth upgrading to ring doorbell 2?
It is definitely worth upgrading to Ring Doorbell 2 for many reasons. The main reason is the greatly improved camera, but there is also a far better motion sensor on Ring 2 compared to Ring 1. It can be fine tuned to rule out all of those annoying false alerts which were evident on Ring 1.
Is it better to have Ring Doorbell Wired or wireless?
Both Ring Doorbell wired and wireless have their advantages. Ring Doorbell wireless is easier to install but the wired version tends to be more reliable and you don't need to recharge the batteries.