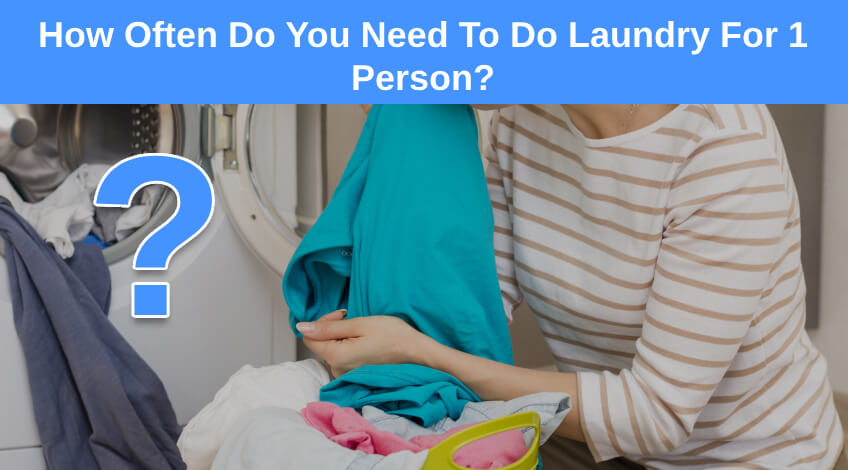 How Often Do You Need To Do Laundry For 1 Person?
We have to wear clothes when we go to work, exercise, and even sleep. Hence, we also have to make sure that they are washed so that we're able to enjoy the feeling of wearing clean, fresh, clothing.
But for one person living on their own, how often do you need to do it? That's exactly what you'll learn by the time you finish reading this article.
How often does a single person do laundry?
The number of times we wash our clothes highly depends on how small (or big) the household is. The more members of the family there are in one home, the more clothes they'll have to wash, dry, and fold.
But what about a single person?
On average, people who live alone will only do their laundry once a week. If they're too busy or have loads of clothes to wear, this can even be stretched to every two weeks.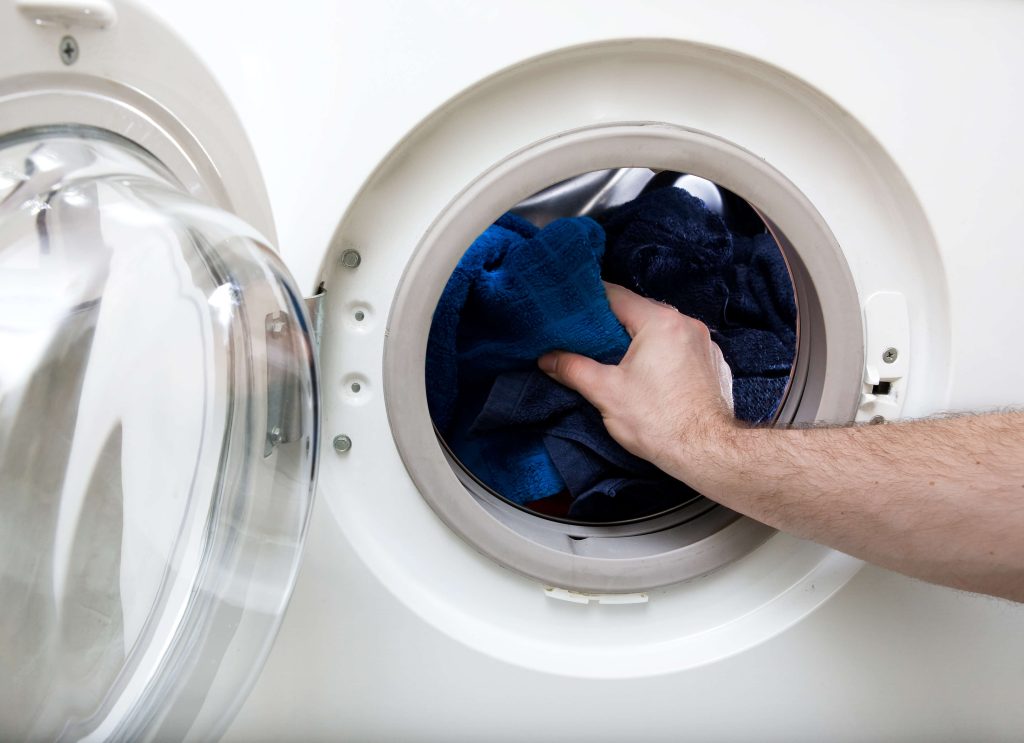 Of course, this is not always the case. Since our preferences and needs vary, there's no way to determine how often we should wash our garments, especially since we have different lifestyles.
What about the number of loads?
The number of loads will depend on the type of clothing you have. For example, some garments need to be washed in a delicate cycle. Other pieces of clothing should only be washed at a certain temperature to prevent shrinking.
As always, we will recommend doing a separate load for your white and coloured clothes to prevent colour transfer.
Tip for less laundry: Re-wear your clothes!
Are you a single person but you find yourself having to do more laundry than usual? Or are you just sick of having to wash multiple loads of laundry that you wonder if there's a way to lessen how often you have to do it?
Believe it or not, the answer to the above problems is simple – re-wear your clothes!
No, it will not make you look untidy or smelly. Just make sure that you alternate the clothes you wear, instead of using them multiple times in a row to allow the fabrics to air out.
TIP: Want to wash your clothes less often? Try airing them out! Just hanging your garments outdoors allows them to freshen up and discourages bacterial and fungal growth. As a result, you can wear your clothes multiple times without having to throw them in the wash after just one use.
SEE ALSO: Can You Air Clothes Instead Of Washing Them?
How many times can you wear your clothes?
Before you go crazy with re-wearing your garments, here's a quick guide to how often you can re-wear certain kinds of clothing:
Wash these items after one wear:
Socks
Underwear
White garments
Silks
Exercise wear and Swimwear
Stained or smelly clothes
Wash these items after 3 to 5 wears:
Bras
Shirts and Blouses
Dresses
Leggings and Dress Pants
Pyjamas
Cardigans
Suits
Wash these items after 6 to 7 wears:
Sweatshirts and Jackets
Skirts and Trousers
TIP: After wearing your clothes, avoid just throwing them on a chair. Hanging them on a clothesline or rack ventilates the fabric and helps make them smell fresh again.
Sale
SEE ALSO: Do You Have To Wash Clothes After Wearing Once?
Do your laundry regularly!
Having a regular laundry schedule prevents the stress of running out of clean clothes to wear.
Even if you only live alone, it's much better to take care of the hamper when it's still not brimming full of dirty clothing.
How often do you do your laundry? Feel free to share some tips below!
Frequently Asked Questions
How many times a week does the average person do laundry?
On average, a 1-person household does their laundry once a week. The bigger the household is, the more frequent they'll have to wash their clothes. For example, a family of 5 will usually have to do laundry twice or thrice a week.
Is it OK to wash clothes daily?
Washing clothes daily can be a waste of time and resources. It can also be too strenuous for the fabric which will cause it to wear down or fade quickly.
How often should I wash my bed sheets?
It is recommended to wash bed sheets every two weeks. If you are a sweaty person, it's better to put them in the wash every week to prevent bacterial growth in the fabrics.
How often should I wash my towel?
Ideally, it's recommended to only use a bath towel three times as it is easy for dirt, skin cells, and oil to accumulate in it. At the very least, you should aim to wash your towel weekly.
Is it OK to wash your clothes 2 times?
It is okay to wash your clothes two times, however, doing so can wear out your fabrics at a much faster rate. If the reason why you need to wash your clothes two times is because of stains, it's better to pre-treat the stain so that you'll only need to wash your garments once.