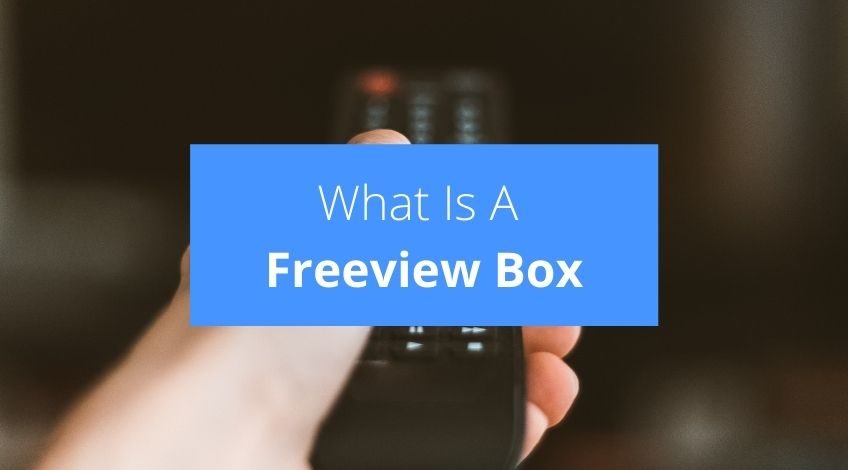 What Is A Freeview Box?
The simple answer to this question is a freeview box is a device that connects your TV with the UKs free-to-air digital TV channels. But a Freeview box is so much more than that. Once you've purchased your Freeview box, there are no more charges ever. No subscription fees, and no hidden costs.
A Cost Effective Portal To The Digital TV World
Freeview set top boxes start at around £20 and rise to around £120, the difference in functions reflects the difference in price. The more expensive models have extra features like large memory storage capacity, HD connectivity, access to on demand services like BBC i player ITV hub etc.
 The cheaper models lack many of these extras but can still give you access to many free-to-air digital TV channels. For around £50 you can get a Freeview box that will do everything you need. You can access more than 70 channels through the Freeview box plus around 15 HD channels and on demand services too.
What Do You Need To Set Up Freeview?
You probably already have all you need to set up your Freeview box. All you need is:
TV aerial
Most properties in the UK have a TV aerial on the roof, if it's in a fairly good condition, you can use this existing aerial to connect your Freeview box with the Freeview signal.
TV
Most modern TVs have an integrated Freeview receiver, in which case you won't need the Freeview box. Connect the Freeview box to the TV and connect the Aerial to the Freeview box. 
Internet Access
Either via an ethernet cable or WiFi. This allows you to access the on demand services on Freeview.
And that's it, it's as simple as that. No forms to fill in, and no extra costs to pay.
Can I Get Freeview In My Area?
The answer to this, is probably yes. More than 98% of the UK can gain access to Freeview. Some areas can't pick up all 70 channels, but in most cases enough to satisfy your TV watching habits. 
Frequently Asked Questions
Is Freeview really free?
Apart from buying the Freeview box, Freeview is completely free, no contracts, no monthly fees and no pay-per-view.
How much is Freeview per month?
Freeview costs nothing per month, all you pay for is the Freeview box, and a TV licence.
Do all new TVs come with Freeview?
The majority of new TVs come with Freeview, but not all.
Are indoor TV antennas any good?
As a rule, indoor antennas are nowhere near as good as outdoor antennas.