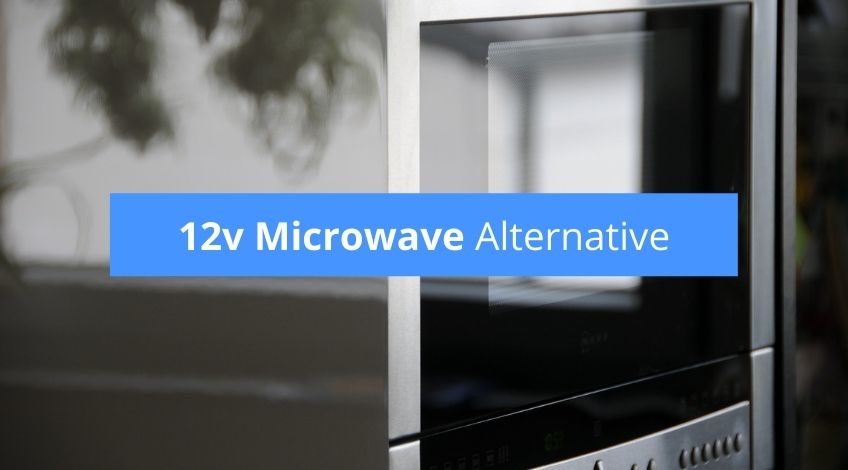 12v Microwave Alternative (why you can't buy them and what to get instead)
If you own a campervan or caravan and are thinking of purchasing a microwave to install in your camper, keep reading. A few years back portable 12v microwaves were the in thing, every campervan, caravan and truck had one, but they seem to have gone out of fashion. A quick search found none of the original 12v microwaves available on any of the trusted online sites.
Can You Still Buy 12v Microwaves?
It would appear that the original 12v microwave designed for campervans, caravans and trucks are no longer available. Many people have installed inverters in their campervans and use regular microwaves nowadays instead. For more information on the best campervan microwaves follow this link.
However, what are available nowadays are what are known as "Personal Food Warmers for Car, 12V Heated Lunch Boxes". These plug into the cigarette lighter socket in a car and can be used to cook small meals. It's not a fast cooker by any means (a small meal cooked from scratch can take upto 2 hours). 
However, unlike microwaves, they can accept foil containers and can also be set to just keep food warm without drying out the food.
Alternatives To 12v Microwaves
As 12v microwaves are no longer available to buy new, your choice is limited to buying a second hand 12v microwave or install an inverter into your campervan and fit a small, low powered microwave. The microwave best suited to campervans will be between 600w to 700w, any more powerful will likely trip your RCD unit. Bearing in mind that most campsites only offer 6 amp to 10 amps of power on their hookups.
600w is the equivalent of 5 amps, and 700w is the equivalent of 5.83 amps. Even if you are on a site that offers 10 amps, if you have the microwave operating at full power as well as any other electrical appliance at the same time, it would likely trip your RCD unit. Which is why it's advisable to install a microwave with multiple power settings.
If the RCD trips at high power, you can alter the setting to a lower level which although will take longer to cook, shouldn't trip the RCD. When a microwave first starts, it draws the maximum amount of power it will need which could well be enough to trip the RCD unit. 
Power Inverter
Using a microwave when cooking in a campervan makes sense from an energy point of view, because cooking food in a microwave can save up to 80% of the power needed to cook the same item in a conventional oven. As 12v microwaves are currently unavailable, to install a microwave in your campervan you'll need to fit a regular microwave and power it via a power inverter.
Although using a power inverter allows the use of regular electrical appliances you will still need to be thrifty when using electrical equipment when not hooked up on a site. This is  because electrical appliances will drain a car battery pretty fast. To run a microwave via a power inverter, you need to take into account that the input power needs to be quite a bit higher than the output power.
For instance,a 700w microwave will actually require around 1200w of power. Also there are different types of inverter, modified sine power and pure sine power and most modified power inverters won't run a microwave. Pure sine power inverters are far more suited to running microwaves.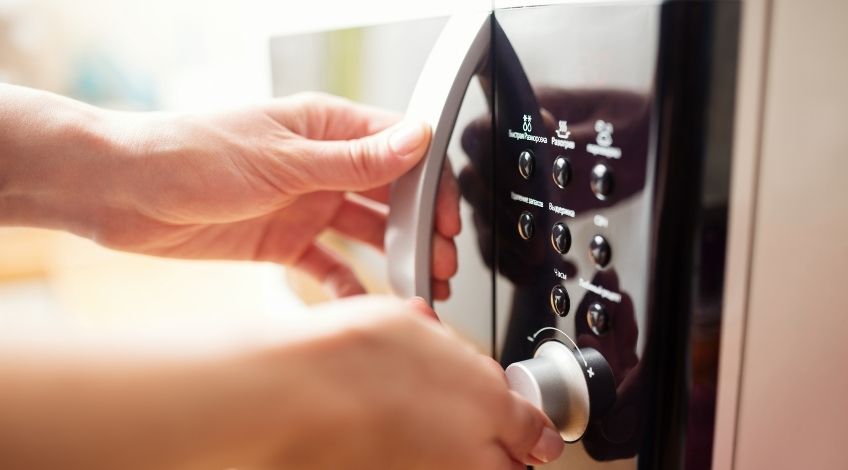 What Equipment Will Run From Which Inverter?
A modified power inverter will power most appliances, but not all. Modified power inverters will run power tools, lighting and other electric motor powered devices but not many microwaves. With the possible exception of low wattage basic microwaves, most others will need a pure sine power inverter. 
Modified sine wave power inverters will be powerful enough to charge mobile phones and digital cameras and electric drills etc. But to be sure that any mains powered device will work in a campervan you'll need a pure sine power inverter. Be sure to turn off any inverter when it's not in use because it will always be draining power from the battery when it's connected and switched on.
Which could result in damaging the battery beyond repair. Never use the campervan's main battery to power electrical equipment, you'll need a leisure battery or two to power any extra appliances. You'll also need a strong 12v system. Including heavy duty cables, as many leisure batteries as you have room for and your power inverter. 
To put power back into the leisure batteries after use you'll need to hook them up to the campervans alternator when you're on the move or by using solar panels when stationary.
How Many Batteries Will You Need?
Before you can tell how many or how large your batteries need to be, you'll need to work out exactly how much power you'll need. To calculate this just divide your total wattage by 10. If you use 1,000 watts via all of your electrical devices then you'll need the battery capacity of 100 amps. So if you have 2 batteries with 110 amp hours (Ah) which gives you a total of 220 Ah and you're using 100 amps just divide 220 by 100 which gives you just over 2 hours. Now batteries shouldn't ever be allowed to run down below 40% so that cuts your power capability down to around 1.5 hours before recharging is necessary.
Power Inverters That Protect Batteries
The better quality power inverters have alarms that will sound when the battery power is running low. If it keeps sounding, the inverter will turn itself off. Beware though, because even when the inverter has turned itself off, if the on switch is still in the on position, it will continue to drain a small amount of power. So be sure to turn the power off when it's not in use to prevent the batteries from draining completely.
Frequently Asked Questions
Can you buy a 12V microwave?
It is still possible to buy a 12v microwave, but they will take a long time to cook a meal. You will be better off with a conventional microwave and an inverter.
Do you need a special microwave for a motorhome?
You can get special 12v microwaves specifically for campervans, or you can use ordinary low powered microwaves powered by batteries via an inverter.
 Can I run a microwave on an inverter?
You can run a microwave on an inverter, a 1500w power inverter should power a 700w microwave with no problems.