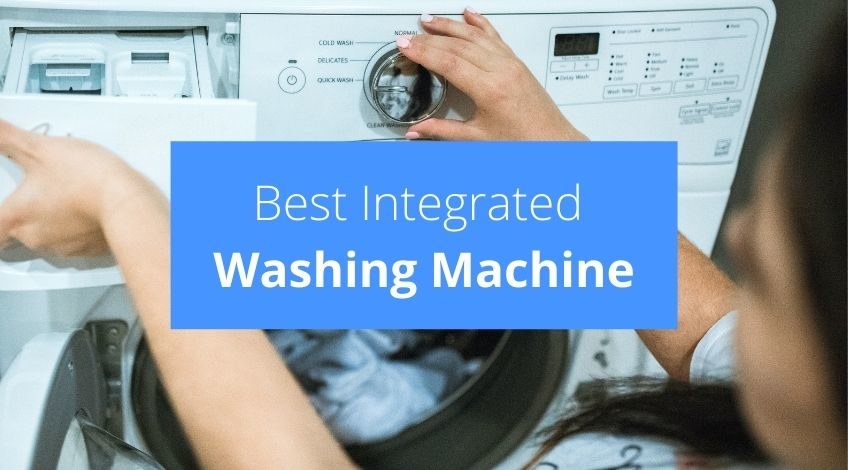 Last

Updated: Nov 2023
Best Integrated Washing Machine 2023
If you have a fully integrated kitchen, and your washing machine needs replacing, you are going to want to replace it with the best choice available. Technology moves fast nowadays, so there will probably be new innovations that you have never considered in a washing machine since your last purchase. So read on for all you need to know to buy the best integrated washing machine.
Best Selling Integrated Washing Machines UK
Sale
Bestseller No. 1
Hotpoint 7kg 1400rpm Integrated Washing Machine
This Hotpoint Washing machine's Inverter Motor is designed to ensure a long lasting performance and to improve end results.
More energy savings ; This Hotpoint appliance ensures high performance and low consumption at all times thanks to the D energy class.
Bestseller No. 2
Sale
Bestseller No. 3
Bestseller No. 4
Bestseller No. 5
Fully Integrated Washing Machine Explained
A fully integrated washing machine is a machine that is completely hidden from view behind a cupboard door. They're perfect if you don't like to look at your appliances, and are particularly good for smaller families. Integrated washing machines are narrower, thinner and have a smaller base area to continue the plinth around the kitchen units.
Due to their design, they cannot be left freestanding, they rely on the cupboard to support the machine. As a result of this, they have lower spin speeds than freestanding machines which are of a more robust design. 
What Is A Semi-Integrated Washing Machine?
A semi-integrated washing machine is similar in many ways to an integrated machine apart from the control panel is on display in a semi-integrated machine. Here are less semi-integrated machines available but they can be handy if you want to see how long the cycle has to run at a glance.
Should You Purchase An Integrated Washing Machine?
Space is the biggest factor we have found, when it comes to the top reasons for buying an integrated washing machine. Or rather the lack of space. Full size machines are deeper and wider than integrated machines, which means they take up more space. If you have a small kitchen then an integrated machine might be your only option. 
Let's have a quick look at the pros and cons of an integrated washing machine.
| Pros For An Integrated Washing Machine | Cons For An Integrated Washing Machine |
| --- | --- |
| Maintains an equal space of kitchen floor | Less choice |
| Fits flush to other kitchen units | More expensive to purchase |
| Built-in and hidden from view | More expensive to install, maintain and repair |
What Are The Advantages Of An Integrated Washing Machine?
The main advantage of an integrated washing machine are:
  A Washing Machine That Fits In Your Kitchen
As space is at a premium, having an integrated washing machine allows you to at least do your washing at home.
Keeps The Look Of The Kitchen Tidy
As you cannot see the washing machine at all, the kitchen has that uniform, ordered look.
Saves On Kitchen Floor Space
As the washing machine is fitted behind the standard cabinet, it keeps the floorspace clear and uniform.
Quiet Running Sounds
Because the integrated washing machine is behind a cupboard door the noise level is kept to a minimum.
What Are The Disadvantages Of An Integrated Washing Machine?
There are a few disadvantages to having an integrated washing machine they are :
Less Choice Available
Less than 20% of all washing machines manufactured are integrated, so you have far less choice  when it comes to buying a machine.
Cost More To Buy
As there is less choice, you will always have to buy an integrated washing machine with some sort of compromise. Integrated machines are at least £30 to £150 more to buy than a freestanding model.
Integrated Washing Machines Smell
As you can't leave the washing machine door open because it's part of an integrated kitchen design, the machine doesn't have the ability to dry out between uses. This causes damp and moulds to form inside the machine. Which makes the machine smell.
Can't Take It With You If You Move
With a freestanding washing machine, if you move it's simple to disconnect the washing machine and take it with you. With an integrated machine, that's virtually impossible. Too small a space to work in, and less access to pipes and wires.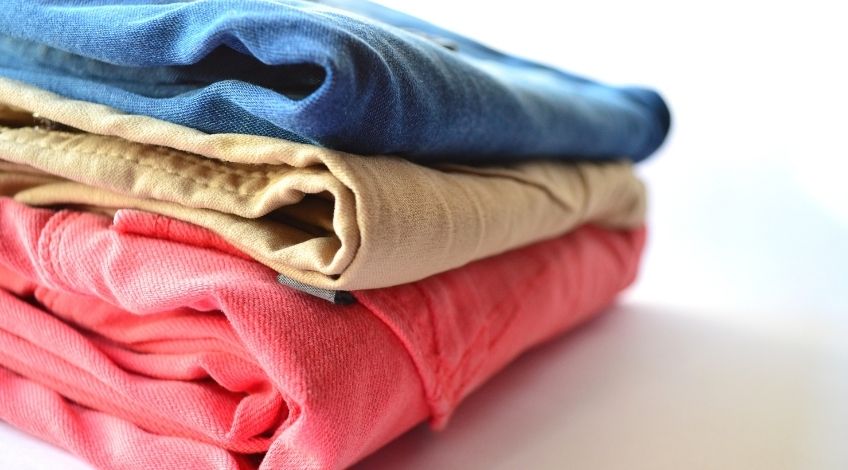 Integrated Washing Machine Buyers Guide
Before buying an integrated washing machine consider the following:
Model size
Not all integrated machines are equally sized. It might only be a few millimetres but that can make all the difference when it comes to installation. Be sure to accurately measure the space you have to fit your machine in.
Wash Cycles
Consider what your washing usually consists of, and find a machine that has cycles suitable for your washing, cycles like sportswear, woolens, towels, duvets, sheets, school uniforms, delicates like silk etc.
Drum Size
Although integrated washing machines have a limited choice, look for the largest drum size you can find. The larger the drum size, the more capacity of washing it can wash at one time. 9 kg seems to be the largest available with integrated machines.
Special Cycles And Programs
Things like quick wash, or delay switches to take advantage of lower tariff rates (economy 7 etc).
Brands
We always say stick to a tried and tested brand. Their machines usually last longer and give the least amount of problems.
Eco-Friendly 
Is the machine able to wash at lower temperatures? Use less soap powder etc and what about energy ratings? Some integrated machines have A+++rated energy efficiency levels.

Less Ironing
Some models have a steam program that removes creases and lowers the need for ironing
Door Size
 Just because it's a smaller machine doesn't necessarily mean it has to have a smaller door. There are a few integrated models that have near enough full-size doors.
Self Cleaning Program
Some models have a self cleaning program that removes bacteria with a hot wash.
Noise Levels
Some integrated machines have a quiet spin cycle, quiet enough to not interrupt normal conversation. Perfect for open plan kitchen diners.
Digital Display
Is the display panel easy to interpret? 
How Much Does An Integrated Washing Machine Cost?
 Integrated washing machines range in price from around £270 for a 7 kg model with a 1400 spin speed, and rise to around £949 for a 8 kg with a 1400 spin speed and A+++ energy rating.
Frequently Asked Questions
Can you get an integrated washing machine?
You can get an integrated washing machine, many of the top manufacturers make integrated washing machines.
What noise level is quiet for a washing machine?
Anything 50 decibels or below is considered quiet for a washing machine.
How much space do you need behind an integrated washing machine?
You need to allow a space of 3 to 4 cm between the back of the machine and the wall to allow room for the pipework.