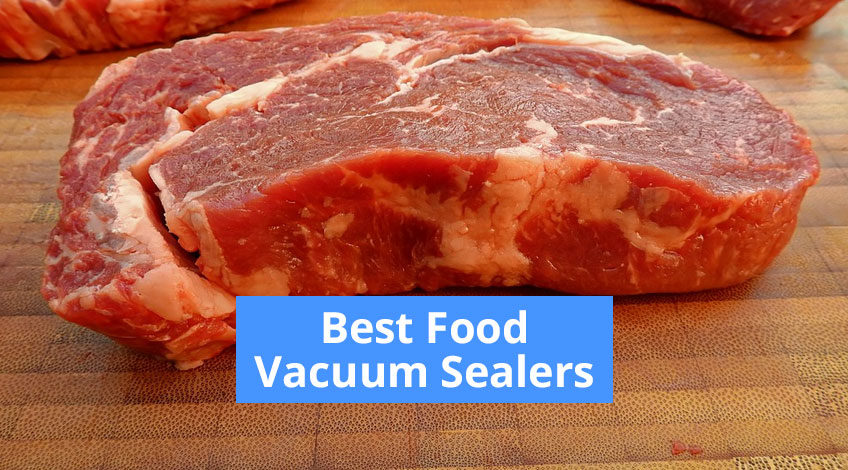 Last

Updated: Nov 2023
Best Food Vacuum Sealer 2023
If you often have to throw food away because it's gone off, you might just benefit from a vacuum sealer. These smart little gadgets can be picked up for around £30 which will pay for itself in next to no time. Handheld vacuum sealers can be bought for around £7, but which is best?
What should you look for in a food vacuum sealer? Where should you buy one? How much should you pay? How expensive are the bags? All these questions and more will be answered in this post, read on for all the information you'll need before buying a food vacuum sealer.
Best Selling Food Vacuum Sealers UK
Sale
Bestseller No. 1
Bonsenkitchen Vacuum Food Sealer Machine for Sous Vide Cooking Dry & Moist Food Modes, Bonuse with Vacuum Bags, VS2100 (Sliver)
Compact Design and Money-Save Solution: Bonsenkitchen Vacuum Sealer makes storing leftovers very easy, helping you save money, space and preventing waste. Our vacuum sealer machine is the best choice for your kitchen.
Dry and Moist Function: Food vacuum sealer machine support 2-in-1 function combined with vacuum and sealing for dry and moist food like meat, snacks even Poached, Simmered and Steamed Food, keeps food fresh up to 7 times longer! It is better to use bonsenkitchen professional vacuum bag with deep airway and good sealing effect
Bestseller No. 3
Vacuum sealer, food vacuum sealer machine with 20 seal bags one touch seal/vacuum dry vacuum sealer machine. (Vacuum sealer)
One-button use: The food vacuum sealer has one-button use function, combining vacuum and sealing functions, suitable for vegetables, meat, nuts and other foods, and the food preservation time is extended by 7 times!
Small Size: The food vacuum sealer is small in size and easy to store, saving space. Easy to carry, ideal for home, apartment, dormitory, ship and other places.
Bestseller No. 4
Sale
Bestseller No. 5
ELECCI Vacuum Sealer - Automatic Vacuum Sealer Machine with DRY & MOIST Modes for Food Preservation, Multifunctional Food Vacuum Sealer Machine with Vacuum Bags, LED Indicator Lights, Suction Hose
EXTEND FOOD FRESHNESS: Through the advanced vacuum sealing system, ELECCI food sealer can automatically remove air and seal in freshness, extending the shelf life of food up to 8 times (varies by food type). Not only does this help preserve the flavor and nutrition of your food, but it also simplifies meal prep and cooking. Less waste is generated, and more money is saved.
MULTIPLE FUNCTIONS: ELECCI vac pack machine offers 5 functions to meet all your food preservation needs. The DRY and MOIST modes are suitable for preserving solid and water-rich foods respectively. You can select the SEAL and VAC SEAL functions based on your preferences. Moreover, the CANISTER function is specially designed for vacuuming canisters, jars, or wine bottles.
Why Does Food Spoil So Quickly?
Believe it or not, the very chemical that gives us life, causes food to spoil. The air we breathe contains oxygen (around 21%) and oxygen is the reason cells breakdown. The process is called oxidation, and in food, it speeds up the breakdown of the cells of the food, As those cells break down, bacterias can enter the cells.
Bacteria grow at an exponential rate so once degradation begins, the food goes bad pretty fast. Especially meats and fatty products, but oxidation is also the reason apples go brown not long after biting them. Most of us are familiar with the term antioxidant, but did you know that antioxidants are used to prevent foods discolouring?
How Can We Prevent Foods Spoiling Without Adding Antioxidants?
The solution to food spoiling so quickly is to remove oxygen from the food. That's where the vacuum sealer comes in. The word vacuum means without air, and no air means no oxygen and no oxidation. Obviously, the food won't last indefinitely, and there are other factors in play here as well.
Heat, sunlight, water, and many other factors can play a part in the degradation of foodstuffs but removing oxygen can play a vital part in the prevention of food spoilage.
How Does A Food Vacuum Sealer Work?
The clue is actually in the name, you place the food in a bag, the machine removes all of the air – Creating a vacuum, and then the machine seals the bag. It does this using heat, you simply place the food in a plastic bag. Place the open end of the bag in the vacuum sealer, it sucks all of the air from the bag and then heat seals the top.
What Are The Benefits Of A Food Vacuum Sealer?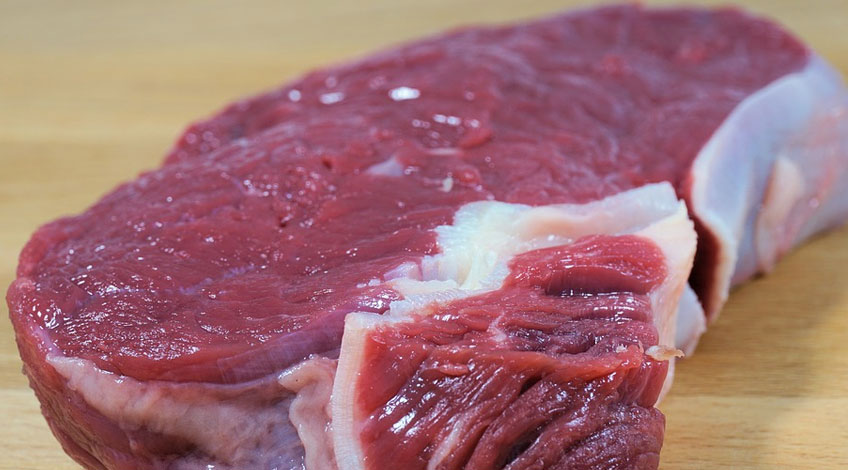 There are many benefits for using a vacuum sealer, let's have a quick look at the main points, they are:
Saves you money
By buying meat in bulk, you can save a lot of money on the cost price. With a vacuum sealer, you can safely store the meat either into individual portions or in larger quantities.
Time-saving
By sealing portion size meat, vegetables or snacks, and freezing them, you can easily remove just enough for each meal.
Extends shelf life of food
Vacuum sealing food will preserve it up to 3 to 5 times longer than foods stored in plastic bags or containers. This is of course, dependent on whether it's refrigerated, frozen or stored in a cupboard.
Protects food from freezer damage
Freezer burn happens when water gets into contact with your food. Because the vacuuming process removes air, there is no chance of moisture evaporating.
Preserves food
By sealing the food in a vacuum, you remove any oxygen. Oxidation cannot occur without oxygen, nor can bacteria or fungus grow without oxygen.
Frozen food lasts longer
Food stored in a freezer lasts between 6 months and a year on average. Vacuum sealed food will last between 2 to 3 years in a freezer.
Tastier food
By vacuum sealing food, you seal in the moisture, juices and flavours, which will give the food more taste when cooked.
Reseal frozen food bags
Once the frozen pea bag is open, it can be a pain, peas falling out and spreading around the freezer. As long as you don't use the vacuum, you can reseal the bag to prevent spillage.
Save leftovers
Leftovers can be used to make meals later on and can save time and money. By vacuum sealing leftovers and then freezing them, you can keep them for months before having to use them.
Snack packs
When going on outings for the day, a snack pack is a convenient way to eat. Using a vacuum sealer will save space, keep the food fresh, and retain the food in one place. 
Space-saving
Packing meat or fish in the fridge or freezer can take up a lot of unnecessary space. This is mainly due to the packaging, but once the food is vacuum-sealed, it will take up much less space. This will also work for long-term storage of clothes, bedclothes etc.
What Are The Disadvantages Of A Food Vacuum Sealer?
One of the main disadvantages of a food vacuum sealer is anaerobic bacteria. By keeping the air out of the package, aerobic bacteria cannot grow. But anaerobic bacteria don't need oxygen to grow, Be sure all foods are clean before sealing to prevent anaerobic bacteria from forming. 
Another disadvantage is, although the actual vacuum sealer is relatively cheap, the bags are relatively expensive.  Also as the air is removed from the bag, the food can get crushed (if it's delicate).
Food Vacuum Sealer Buyers Guide
Before buying a vacuum sealer to keep your food fresher for longer, there are a few things to consider, they are:
The Width Of The Heat Bar
The heat bar is the strip of metal that seals the bag closed after all the air is removed. The width of the heat bar can make a huge difference in the size and quantity of foods that can be vacuum-sealed.
Construction
Is the construction robust enough for daily use, or is it more suited to infrequent usage? You need to decide how often you are going to use the sealer and if the model in question is rugged enough for the job.
Fan-Cooled Motor
Some models have this feature, which is extremely useful if you intend regular use like vacuum sealing 20lb of steak into individual portions for example. 
Suction Hose
Not with all models, but some feature this useful addition. The suction hose can be attached to canisters or wine bottles etc to remove air and keep the contents fresher longer.
Maintenance Kit
Many models include a maintenance kit that contains replacement gaskets, Teflon tape and heat wire. This can be very handy if things go wrong halfway through vacuum sealing a large quantity of food.
Extra Settings
Some models feature extra settings like "pulse" that makes it easier to vacuum seal soft foods without crushing them. Or "marinate" that allows the marinade to infuse the food in minutes rather than the hours taken by traditional methods. There's also "wet" or "dry" to help to get the seal right the first time. Some even have a setting for resealing crisp packets.
Removable Drip Pan
This is a must if you intend sealing lots of meat, fish or other wet foods. Removing the drip tray makes it so much easier to clean. Reducing bacterial infections to an absolute minimum.
Included Extras
This can range from a few free bags to get you started, to a wine stopper cork to be used in conjunction with the sealer. Bags in a range of sizes and built-in bag storage are also handy extras.
Easy To Follow Operating Instructions 
All vacuum sealers come with operating instructions, but some are easier to read than others. Some even include a free online video that shows exactly how to use your model.
What Is The Price Of A Food Vacuum Sealer?
This can make a big difference in the model you choose. Some models are very reasonably priced but buyer beware, just by doing a quick online search you will find a range of prices all for "food vacuum sealers" but some will turn out to be small, hand-held units. As a rough guide prices range from around £30 to £2800, and anywhere in between.
Some hand-held models can cost more than reasonably priced countertop models. It appears that models with extra features are around £150
Suction Rate
The suction rate is how fast and powerful the machine removes air from the bags. The suction rate varies from model to model but tends to range from 12 to 28 litres per minute. The higher the suction rate, the faster it will be ready to seal, but remember some delicate items need less power, be sure to check there's a setting for sealing delicate foods.
Bags
Are replacement bags readily available? Also, look out for BPA-free bags, BPA is a nasty chemical that has been linked to many illnesses and diseases. It can be found in many plastics, but there are BPA-free sealer bags available.
There are also bags that can be sealed and then the food can be boiled in the bag. But be warned not all bags are suitable for all machines, check that the bags you purchase are compatible with the vacuum sealer you own.
Hand-Held Vs Countertop Vacuum Sealer – Which Is Best?
Most of the functions described above are only available on countertop models. So which is best? The only way to answer this is by asking another question, how often do you intend to use it? 
You see hand-held models tend to only do small jobs, and meal preparation. They use ziplock bags that have a small hole in them for air removal. They also are less successful at keeping air out.
Countertop models have much more versatility, seal much better and are more convenient to use. Plus most can be used to reseal frozen pea bags, crisp bags etc.
Frequently Asked Questions
Are vacuum food sealers worth the money?
Vacuum food sealers are worth their money if you plan on buying food in bulk and freezing or storing in usable portions.
Is it good to vacuum seal food?
It is good to vacuum seal food to remove the air from the food and preserve it for a much longer time than otherwise would be safe.
What foods should not be vacuum sealed?
Foods that should not be vacuum-sealed include garlic, soft cheeses( brie, camembert, cottage cheese etc), freshly cooked foods that are still hot, allow them to cool before vacuum sealing.
Can you vacuum seal bananas?
You can vacuum seal bananas, just peel them first.
Does vacuum-packed meat last longer?
Vacuum-packed meat does last longer as long as it was clean before it was vacuum packed, it will stay fresh for up to 5 times longer than non vacuum-packed meat, as long as it is refrigerated or frozen.
How long will vacuum sealed rice last?
Vacuum-sealed rice will last for 8 to 10 years if stored at around 70 F (21 C) and even longer at cooler temperatures.
Can bacteria grow in a vacuum?
Bacteria can grow in a vacuum, but only anaerobic bacteria, that's why it's important to be sure all produce, surfaces etc are clean and germ-free before being vacuum sealed.
Should I remove butcher paper before vacuum?
You should remove butcher paper before vacuum sealing to be sure all of the air is removed.