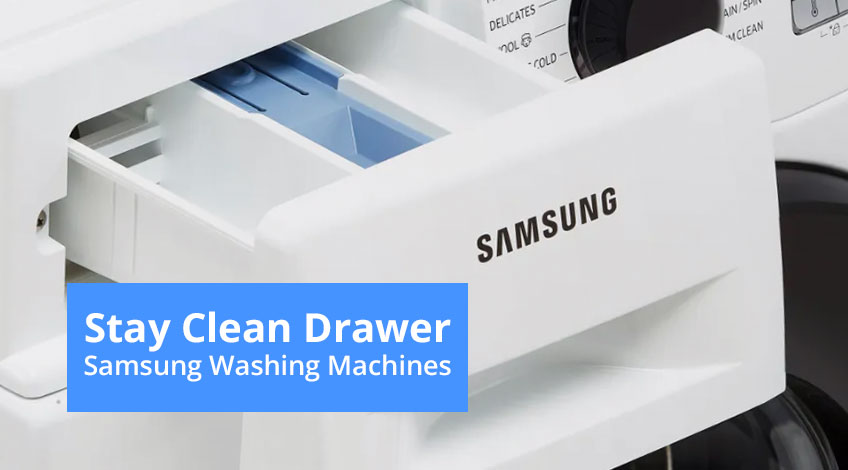 What Is A Stay Clean Drawer On Samsung Washing Machines?
If you're looking at washing machines and getting confused by all the new terminology such as Stay Clean Drawer, Bubble Soak, Hygiene Steam etc – Check Appliance is here to help!
Because in this article we're going to be explain what a Stay Clean Drawer is, in relation to Samsung washing machines like these.
What Is The Stay Clean Drawer? (and how does it work)
Put simply, the Stay Clean Drawer on Samsung washing machines is a self-cleaning detergent drawer that uses targeted jets of water that wash away any accumulated detergent residue.
This ensures that your laundry detergent flows freely into the drum, and means you don't have to manually clean the detergent drawer.
This gives you a more hygienic clean, less hassle and cleaner clothes. And the best part? It's automatic
What Are The Benefits Of The Stay Clean Drawer?
There's 3 main benefits you get with a Stay Clean Drawer, and they are:
It Makes Your Washing Machine Much Easier To Maintain
Gone are the days of removing the detergent drawer and manually scrubbing it to remove stubborn residue. The Stay Clean Drawer automates the cleaning process by utilising targeted jets of water to wash away any build-up.
This feature not only saves you time and effort but also ensures that the drawer stays cleaner and more hygienic with minimal maintenance required.
It Helps Give You Cleaner Clothes
By eliminating soap build-up, the drawer maintains its cleanliness, allowing the detergent to mix seamlessly with the water.
This means you get a more thorough and hygienic cleaning experience for your garments.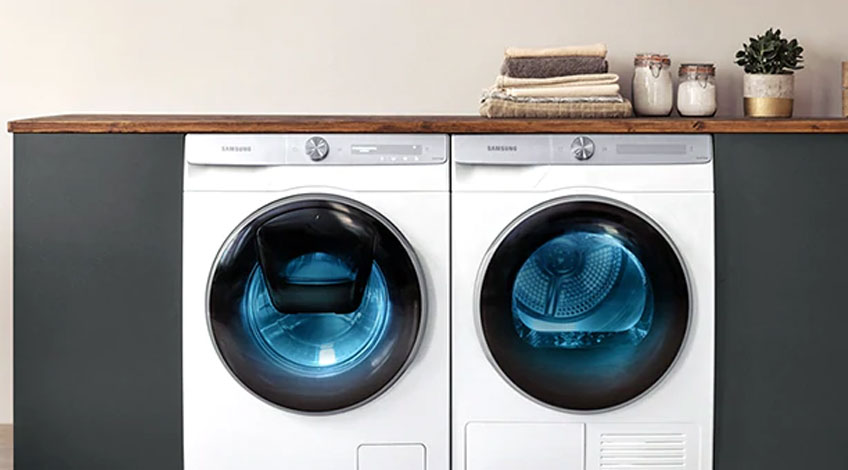 It Keeps Your Washer In Great Condition
By preventing the accumulation of detergent residue, the Stay Clean Drawer helps to keep your washing machine in excellent condition.
Soap build-up can clog the dispenser and affect the overall performance of the machine. With the Stay Clean Drawer, you can maintain optimal functionality and extend the lifespan of your appliance.
So, Is It Worth It?
In our opinion, if you can get a washing machine that has a Stay Clean Drawer, it's definitely worth it! There's no real downside to it and there's quite a few benefits.
We think it's a very convenient solution to keeping your laundry detergent flowing freely and ensuring cleaner clothes, as we've all been caught out when it comes to forgetting to keep the detergent drawer clean.
By utilising a water flushing system and eliminating soap residue, this feature enhances the performance of your washing machine and simplifies your laundry routine.
What Do You Think?
Is the Stay Clean Drawer something you're keen on? Or are you not over impressed? Let us know in the comments below!
And if you need help finding the best Samsung washer for your home, check out our guide here.
SEE ALSO: