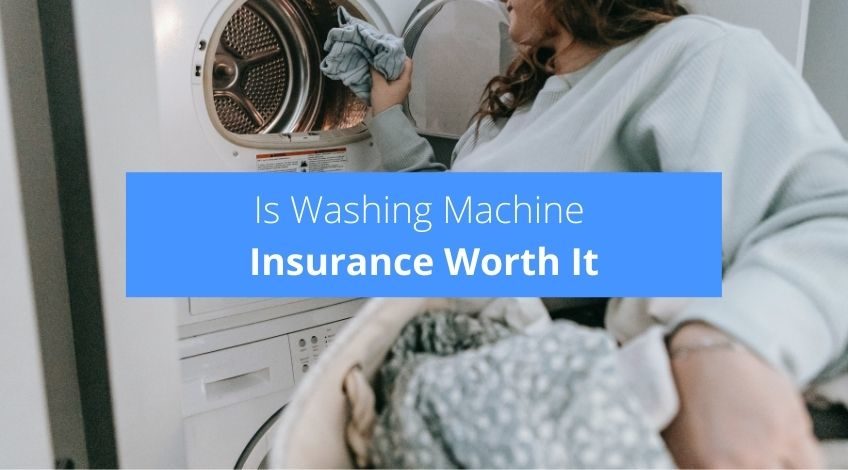 Is Washing Machine Insurance Worth It? (read this first)
Once you purchase any new home appliance, you run the risk of it breaking down. The home appliance most likely to break down, and the one that will cause you the most inconvenience if it does, has to be the washing machine. This explains why so many people opt for buying insurance on their new washing machine. But is washing machine insurance worth it? Keep reading for all the information you need to make an informed decision on washing machine insurance.
Do You Need Separate Washing Machine Insurance?
Before being pressured into buying an insurance policy by the same staff that have just sold you a brand new washing machine, take time to consider whether or not you actually need it. The sales staff instore will tell you how important washing machine insurance is because of the cost and inconvenience of being without a machine if yours breaks down.
But, they sometimes earn more profit from selling these insurance policies than they do from selling the washing machine. You will, of course, have a certain period of warranty with any new machine, but it's the extra warranty that's in question here.
Some bank account or general home insurance policies include some cover for household appliances so check before rushing into buying any more insurance. Plus if you live in the UK, there's the Consumer Rights Act 2015.
What's In The Consumer Rights Act 2015?
As with all government acts, the Consumer Rights Act 2015 is a long wordy bill that basically states that any item purchased must;
Be of a satisfactory quality
Be fit for purpose
Be installed correctly (if installation is part of the deal)
Last a reasonable amount of time
If after owning a washing machine for a short time you find it isn't working correctly you have the right for a repair, replacement or your money back. They have to prove that it wasn't faulty when it was delivered.
In some cases you might have the right to return the item up to 6 years after it was purchased. However, this does depend on you being able to prove that the item was faulty when it was purchased and that it never developed the fault during normal wear and tear.
Does The Manufacturer And/Or Retailer Already Cover Your New Purchase?
Before buying an extended warranty or insurance on your new washing machine, check whether you are already covered. Manufacturers often cover their machines for up to 12 months and sometimes for longer. Then retailers often increase that cover free of charge for up to 36 months. In some cases this can mean you have 5 years of cover from the date of delivery.
Credit Card Purchases
If you used your credit card to buy the appliance you have automatic cover on any goods with a value of between £100 to £30,000. UK law states that the credit card company must cover you if goods are faulty or not as described.
Contents Insurance
Some, but not all, home contents insurance policies cover electrical appliances but check to be sure it's not just against theft and accidental damage. However, there is often an excess clause in contents insurance which can be quite costly. There isn't usually any excess on extended warranties but it's always best to check.
Is An Extended Warranty Good Value For Money?
Before purchasing any extended warranty, consider the following points;
Washing machines, along with other electrical appliances are more reliable so will be less likely to need a repair
They also cost less now than they did 10 years ago (by comparison)
As repair costs increase due to more complex machinery, it's often cheaper to buy a new machine than to get the old one repaired
As technology improves almost daily, any new machine will not only be likely to cost less, but will often be better than your previous machine, more energy efficient therefore cheaper to run etc
Check The Small Print
If you do decide to go for an extended warranty, be sure to read the small print carefully as many contain some surprising factors. For example many have repair time limits of up to 6 weeks. This means you could be left without a functioning washing machine for up to 6 weeks. Some policies will cover the cost of repairs but not the cost of parts and/or labour. Some cap the amount of costs you can get for each claim.
There are also the policies sold as warranties but are in fact only service contracts which aren't covered by the Financial Ombudsman service or regulated by the Financial Conduct Authority. Which means if the warranty supplier goes bust, the chances are your policy will become void and you'll have no cover at all.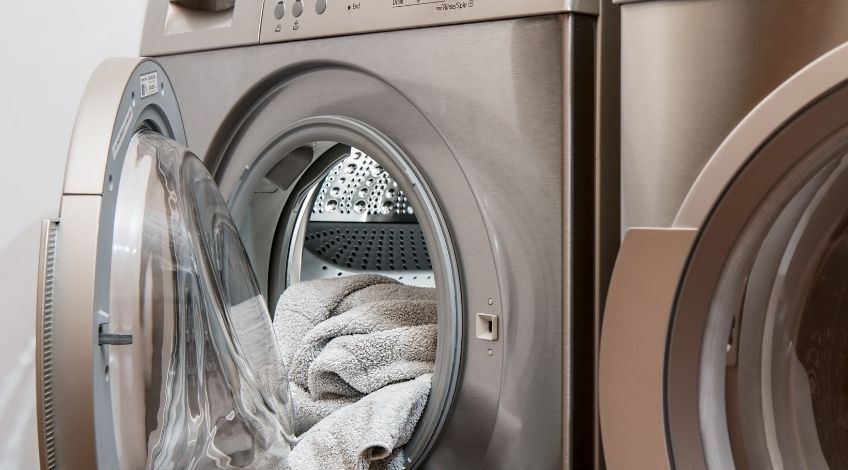 What To Look For In An Extended Warranty
If you decide you would like an extended warranty on your washing machine, be sure to shop around. Don't feel pressured by the sales team where you've purchased your machine. Specialist insurers will usually be cheaper than retail stores and you can often get multi-appliance insurance deals that work out better value still. You should also;
Check The Details
Before entering into any insurance agreement you should always check the details of the policy. These include;
The length of cover
Weigh up the cost of the insurance against the expected lifespan of the machine and the replacement costs of a new machine
How many claims allowed
Be sure there are no limits of cover if you have to make a claim. For example, does the cover stop once you've made one claim etc.
Does it include "new for old"
If the appliance can't be repaired, are you going to get a new model as a replacement?
Is it a service agreement or a warranty
A warranty implies a level of service and is covered by the Financial Conduct Authority whereas a service agreement is worthless if the company goes bust.
Are there any exclusions
Many insurance policies stipulate who can and can't carry out any repair work, and as they can take up to 6 weeks to send someone out, you could be left without a washing machine for that long.
Legal Rights On Extended Warranties
If you decide you don't want an extended warranty even after signing up, you have the right to cancel that warranty within 45 days of purchasing it and get a full refund. Those rights are protected under the Supply of Extended Warranties on Domestic Electrical Goods Order 2005. Under these regulations you don't have to give a reason why you no longer wish to purchase the extended warranty and the supplier cannot fob you off with admin fees.
How Long Do Washing Machines Last?
On average, a washing machine will last around 6 years nowadays according to the sustainability charity WRAP (Waste & Resources Action Program). However we know of many people who have been using the same washing machine for as long as 10 to 15 years. The reason modern machines have a shorter life expectancy is because manufacturers are producing machines that are cheaply made. This isn't just so in the white goods industry, it appears to have been adopted amongst all consumer goods industries.
Any product that's produced cheaply is liable to break down sooner rather than later. Plus the manufacturers charge more for replacement parts which means repairers have to charge more. 
Many manufacturers won't offer more than a 12 month warranty on their machines which makes sense if they expect their machines to wear out after 6 or so years. The exception to this is Miele who say their machines are tested to last for 20 years. Other companies do have an estimation on how long their machines are likely to last, but they don't make these figures easy to find.
They all mention energy efficiency, spin speed and noise levels but not how many cycles the machine will perform before breaking. This is of course not only in their interests but also dependent on how often the machine is used. Which varies from family to family.
What Can You Do To Avoid Needing Insurance For Your Washer?
Nobody likes to spend more money than they need to, there are some ways to help lengthen the lifecycle of your machine, but first…
How Much Washing Is Average?
According to research by Candy Hoover the average person in the UK does an average of 2.6 washes per week. That's 135 washes per year for each UK resident, so a family of 4 will perform around 540 washes per year. Given that a washing machine has a limited cycle life, it's not hard to see why so many washing machines break down every year in the UK.
How To Extend The Life Of Your Washing Machine
As long as you treat your machine with care, there's no reason to assume it will break at the first opportunity. Never overload your machine, the weight limits described in the handbook of your machine are just that, limits, not targets. Never wash just a few items either, the machine is doing the same amount of work for one item as it does for 20 items.
Also if it does start making a funny noise, or develop any other fault but it doesn't stop working, that's not an excuse to keep on using it. It's time to get it looked at professionally either via the warranty or extended warranty or by a qualified electrical engineer.
Before considering buying a new machine check how much any repair will cost and how long the machine should then last. It might work out far more cost efficient to get the old one repaired than to buy a new machine.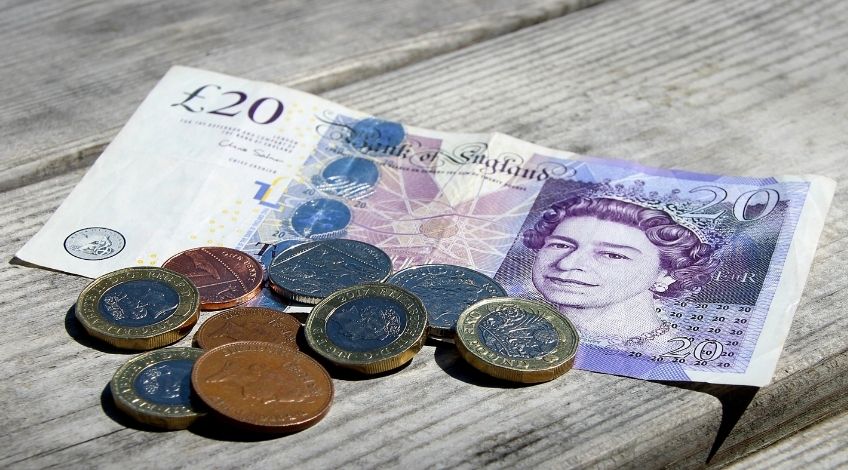 Should You Buy An Extended Warranty For Your Washing Machine?
If you want peace of mind, knowing that your washing machine is covered for repairs and/or replacement if it breaks down, then yes you should buy an extended warranty. Especially if you have a large family and therefore do a lot of washing every week. Plus you don't have to go to the trouble of finding a repairer as this will be done by the insurance company.
However, don't be pressured into the warranty offered instore at the time of purchase as these are often not the best cover you can get and are also often over priced. Do your own independent research and compare what's covered against the cost of the policy and the amount of time the appliance is covered. 
Then pit that against the cost of a replacement machine bearing in mind that some warranties have up to 6 weeks to replace or repair your machine. Could you be without your washing machine for up to 6 weeks?
Check the small print thoroughly to see exactly what you're actually paying for and remember buying insurance from an electrical retailer is like asking a gardener to perform brain surgery. Always go to a professional insurance provider for insurance advice.
For instance a recent customer of ours wanted holiday insurance and instead of going via the coach company their trip was provided by, they received a policy that covered them for a full 12 months for half the price of the policy offered by the coach company which only covered that one trip.
Remember also there will come a point when it becomes more expensive to continue the insurance cover than it is worth. As washing machines get older they're more likely to break down, insurance companies know this and increment their charges accordingly. What starts off as a few pounds can often escalate to hundreds.
Payments
Take particular note of the price of the warranty and see if it works out better value paying annually rather than monthly. £10 per month sounds far less than £120 per year plus companies often do better deals for one off payments. 
Plus multi-appliance policies can save even more money than insuring everything individually. Other points to consider are the cost price of your particular machine. If the washing machine you have purchased cost around £200 and the warranty is £10 per month in just under 2 years you could have saved enough to buy a new machine.
Independent insurance companies often offer better price deals on washing machine insurance and offer a more comprehensive cover than retailers insurance does. With independent insurance you're covered for breakdown and accidental damage (check the policy for details) this gives you full reassurance that you won't be expected to pay any additional costs for parts, labour etc.
We've found a company that charges as little as £2 per month for a washing machine costing around £200 rising to around £8 per month for a machine costing between £1600 to £2000.
What's The Difference Between Washing Machine Insurance And An Extended Warranty?
An extended warranty is usually supplied by either the manufacturer or the retailer that sold you the appliance. Many are overpriced, and don't cover everything that you would expect from an insurance policy. Independent washing machine insurance is often far more comprehensive, less costly and can be made even cheaper by including other appliances (multi-appliance) in the policy.
Are Extended Warranties Worth It?
Yes as long as you check the small print and know exactly what you're getting for your money. We would recommend buying insurance for your washing machine from an independent insurance company and not necessarily from the retailer you purchased your appliance from.
The retailer sometimes earns more profit from the warranty than they do from the appliance. This means in some cases that they are not so truthful when it comes to what is and isn't covered and often don't allow you enough time to fully read and understand the small print. You do have the option to cancel within 45 days and get all of your money refunded but who wants to go to all that trouble?
How To Cover The Costs Of Repairs/Replacements On Cheap Appliances
If you buy a cheap washing machine for, let's say £200, you might be better off opening a savings account or keeping a jar in the cupboard. If you were to regularly put £10 away every month you'd have the price of a new machine in just under 2 years. Most washing machines come with at least 12 months warranty, so you're gambling on it lasting an extra 8 months. The average life expectancy of a washing machine is around 6 years, so you should be fine.
Obviously if you were to purchase a dearer machine, you would either need to save more or take out an insurance on your appliance. 
Frequently Asked Questions
Is a washing machine covered by home insurance?
Home insurance policies cover things that are considered part of the home. As a washing machine is an appliance it's not usually considered to be part of the structure of the home. It is considered to be personal property and so it might be covered under the personal property coverage of your policy. 
Can you claim for appliances on home insurance?
You generally can't claim for appliances on home insurance if they break down due to normal wear and tear. The only time you can claim is if they are damaged due to fire, flood, storm or natural disaster.
Is it worth getting insurance for appliances?
It is worth getting insurance for appliances if you have paid a substantial amount of money for them. However, if you have purchased a budget appliance the costs of any insurance might be unjustified. 
How many years should a washing machine last?
According to WRAP (Waste & Resources Action Program) the average life expectancy of a washing machine is currently 6 years.
What brand of washing machine lasts the longest?
Miele washing machines are tested to last up to 20 years.
Are old washing machines better?
Old washing machines are not as energy efficient as newer models but they tend to have a longer life expectancy than new models.