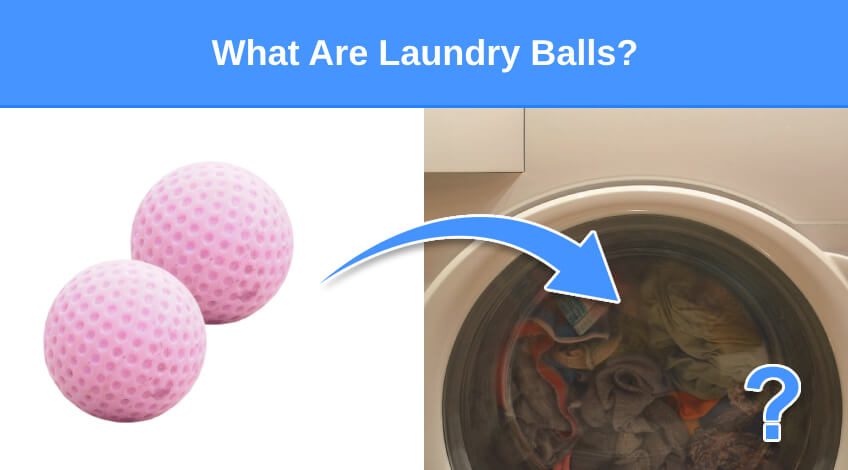 What Are Laundry Balls? (and how they work)
In every laundry session, many of us use a lot of products: detergents, fabric softeners, and for those who want to smell even better: scented pods.
When it's time to track finances down, it can be surprising how expensive these laundry products can add up. This is the time when you can consider using laundry balls as a cost-effective alternative.
If you want to explore a more eco-friendly and cheaper way of washing your clothes, let's talk about laundry balls.
Laundry balls – what are they?
Laundry balls – also known as washing balls, are products that are marketed as alternatives to laundry detergents. Although they are usually shaped like balls, they come in various shapes and sizes and are also made of different materials like rubber or plastic.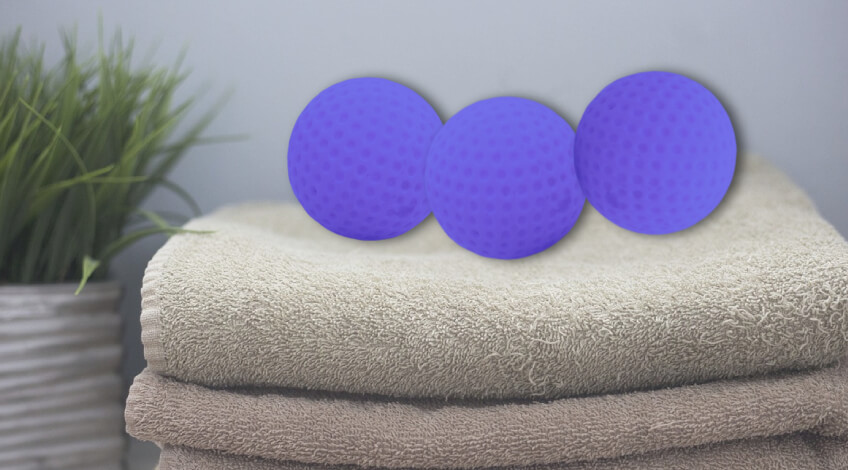 For example, there are laundry discs, spheres, and even eggs. Some laundry balls come with magnets, while some have a bit of space where you can put washing pellets inside.
How do laundry balls work?
If you're wondering how laundry balls work, it depends on what they're made of.
Generally, laundry balls are made of minerals and cleaning agents that clean dirty laundry once they're put inside the washer. Once the wash cycle starts, the laundry balls agitate inside and help the clothes get a thorough clean.
The ball also affects the pH levels of the water and if it contains pellets, releases their anti-microbial properties to get your garments clean and make them smell fresh. For balls that contain pellets, they have to be refilled every now and then for them to work properly.
Most laundry balls are flexible and can be used in various wash cycle options. However, it's best to follow the instructions (commonly found on their packaging) to make sure that you won't damage them immediately.
The benefits of using laundry balls
Aside from cleaning your clothing, here are the advantages of using laundry balls to wash your garments:
They are gentle
Compared to using chemicals, laundry balls are significantly gentler and milder to use on your garments.
Most laundry balls do not contain harsh chemicals that can also trigger skin conditions. Because of their hypoallergenic properties, many people with allergies such as skin asthma switch to using balls to wash their clothes instead of shop-bought detergents.
NOTE: Because most laundry balls do not contain strong chemicals, there are times when they won't be able to remove a stain or two. It's best to spot-treat stains and dirt on your garments before putting them in the wash to avoid having to wash them again.
They are environmentally friendly
Laundry balls are made of various minerals meant to remove dirt, bacteria, and grime from clothing, without necessarily using chemicals.
This means that when you use them, you're helping reduce the chemicals released into the environment in a significant way.
Also, the use of plastics and packaging is also lessened, which makes it an eco-friendly option that's worth looking into.
They save resources
Laundry pods, detergents, and fabric softeners can be very expensive. Unfortunately, if we want clean clothing, many of us have to buy them.
When you get laundry balls, most manufacturers make them in a way that'll last around 1,000 washes. This means that you'll get value for your money in the long run!
Aside from grocery expenses, using laundry balls can also help reduce your water and energy consumption. Most balls no longer need you to do the "rinse" cycle on your machine, which will save you time, water, and energy.
Sale
Word of caution!
Although many people like using laundry balls, some experts will say that there are manufacturers that make fake claims about their products.
As with all things, make sure to exercise caution when buying laundry balls. Stick to the ones that are positively reviewed by peers and are shown to be effective for their intended purpose.
Laundry Balls – are they worth trying?
Using laundry balls can certainly be a nice alternative for detergent. However, they do have their pros and cons.
Since they are eco-friendly and convenient, you can try them out if you want to save some cash. Unfortunately, since laundry balls may not be very effective in getting rid of tough stains and dirt, they might not be a good option for people who need to launder grimy clothes.
What are your thoughts? Will you try using laundry balls in your next washing session?
Feel free to share your insights below!
SEE ALSO: Is It Better To Wash Clothes Inside Out? (yes! here's why)
Frequently Asked Questions
Do laundry balls really work?
Laundry balls can help clean garments, but they may not be very effective in cleaning them completely and getting rid of tough stains. Washing with mild soap or even baking soda can be more effective than many laundry balls on the market.
Are laundry balls reusable?
Yes, laundry balls are reusable and can often last for 2 to 5 years.
How many times can you use laundry balls?
There are many types of laundry balls. Depending on the material, some can last for 50 to 1,000 washes.
Where do you put laundry balls?
Most laundry balls are placed inside the washing machine, on top of the dirty clothes.
How do you wash laundry balls?
You can easily clean most laundry balls by just washing them with cold water.