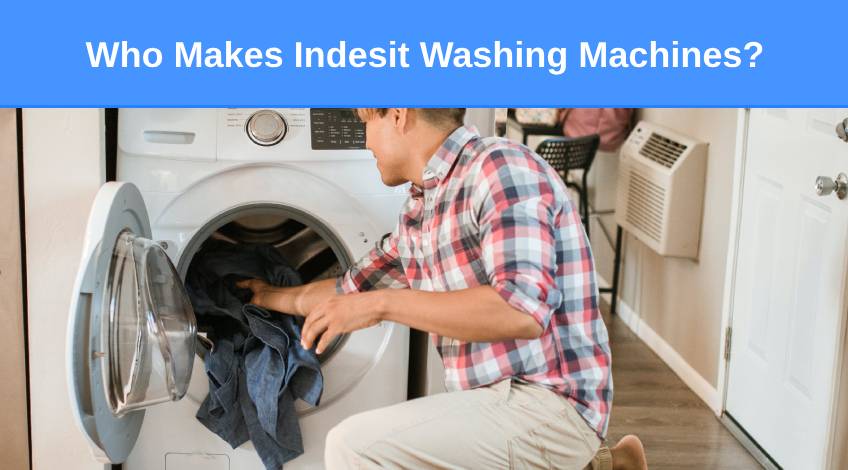 Who Makes Indesit Washing Machines?
There are several brands of washing machines available in the UK. Many of these brands are household names that almost everyone recognises. Brands like;
AEG
Bosch
Beko
Hoover
Samsung
Miele
These brands are well known for their top quality appliances and all have good reputations. There is another brand available in the UK that has a large percentage of the sales market for washing machines. 
That brand is Indesit and in this article we take a closer look at Indesit and find out where they're made, who they're made by and how they compare with other brands.
If you're looking for a new washing machine, keep reading to find out all about the Indesit brand. This could make choosing a new washer that little bit easier.
Who Makes Indesit Washing Machines?
What you often find with domestic appliance companies is that many different brands are owned by a larger, parent company or corporation. This is true of Indesit which is now owned by the Turkish company Arçelik and Whirlpool. The appliances still have the Indesit branding and familiar logo but overall production and marketing is controlled by the Whirlpool corporation and Arçelik.
This hasn't always been the case however, the company was founded in 1953 as Industria Elettrodomestici Spirea Italia SpA in Torino, Italy by Armando Campioni, Adelchi Candellero and Filippo Gatta.
In 1987 the company was acquired by Merloni Elettrodomestici SpA. By 1988 the Merloni company, under the brands of Indesit and Ariston, became the 4th largest European manufacturer of domestic appliances.
Then, in 2001, Indesit was bought by the British company Hotpoint for £121 million. Whirlpool bought 60% of the Indesit brand in 2014 for 758 million Euros. 
In 2023 the Whirlpool corporation and Arçelik (a Turkish domestic appliance corporation that owns Beko and Grundig) merged their European domestic appliance operations. With Arçelik owning 75% under their subsidiary Ardutch B.V. and Whirlpool owning the other 25%.
This new company has around 20,000 employees working in multiple European countries and cover a wide range of brands including:
Beko
Blomberg
Arctic
Altus
Grundig
Flavel
Leisure
Zenith
Elektrabregenz
Whirlpool
Ariston
Indesit
Ignis
Privileg
Polar
Laden
Bauknecht
Hotpoint
Many Indesit washing machines are still currently produced in Italy at 3 production sites located at Fabriano, Caserta and Comunanza. However, there are other manufacturing facilities in the UK, Russia, Turkey and 2 in Poland.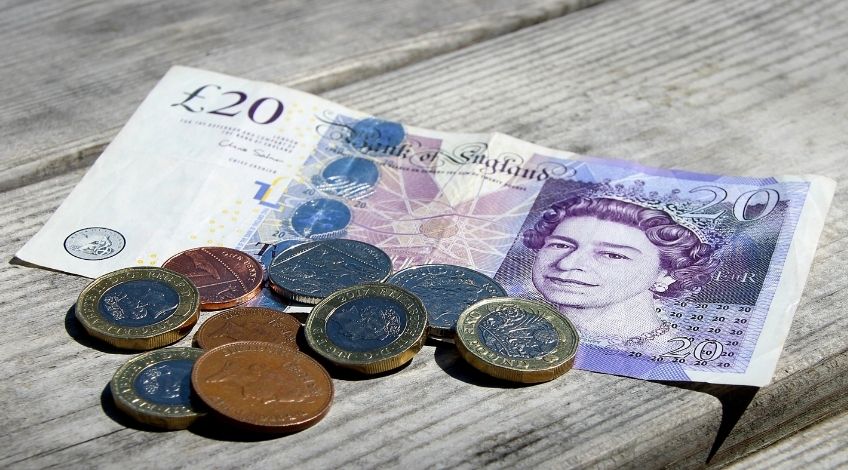 Are Indesit Washing Machines Worth Buying?
Indesit washing machines are listed as one of the top 5 washing machine manufacturers when it comes to UK sales. They do not produce any top loaders but have a range of freestanding and integrated washers available in the UK.
They range in size from 6 to 10 kg which means there's an Indesit washer for all size families. They are also well known for their economical prices.
Sadly, they're also known for breaking down which is most likely caused by their lower purchase price. You see, to keep production costs low, many companies install inferior quality components which don't tend to last as long as more expensive parts.
If you check online reviews many Indesit washers need to be repaired after 2 to 3 years.
Who Makes The Best Quality Washing Machine On Sale In The UK?
As we've just seen, Indesit washing machines have a slightly tarnished reputation although they're still extremely popular, there is no single brand of washer that really stands out. Like many things in life, opinions differ depending on who you ask and their personal preferences.
However, we have found that the following among the most reliable washing machine brands in the UK (in alphabetical order);
AEG
Beko
Bosch
Miele
Siemens
Zanussi
With that said, there are an estimated six and a half million homes in the UK using a Hoover washing machine. The reason the above brands tend to be more reliable is because the manufacturers invest in better quality components that tend to cost more.
That cost is passed on to the customers who don't mind paying more for good quality. Which is why these more reliable brands tend to cost more than the Indesit equivalent appliance.
So, it appears that you have a choice between paying less initially and then having to spend on repairs and replacement parts. Or spend more when buying your new washer and not having to spend any more for a longer time period.
How To Choose The Right Washing Machine Brand For You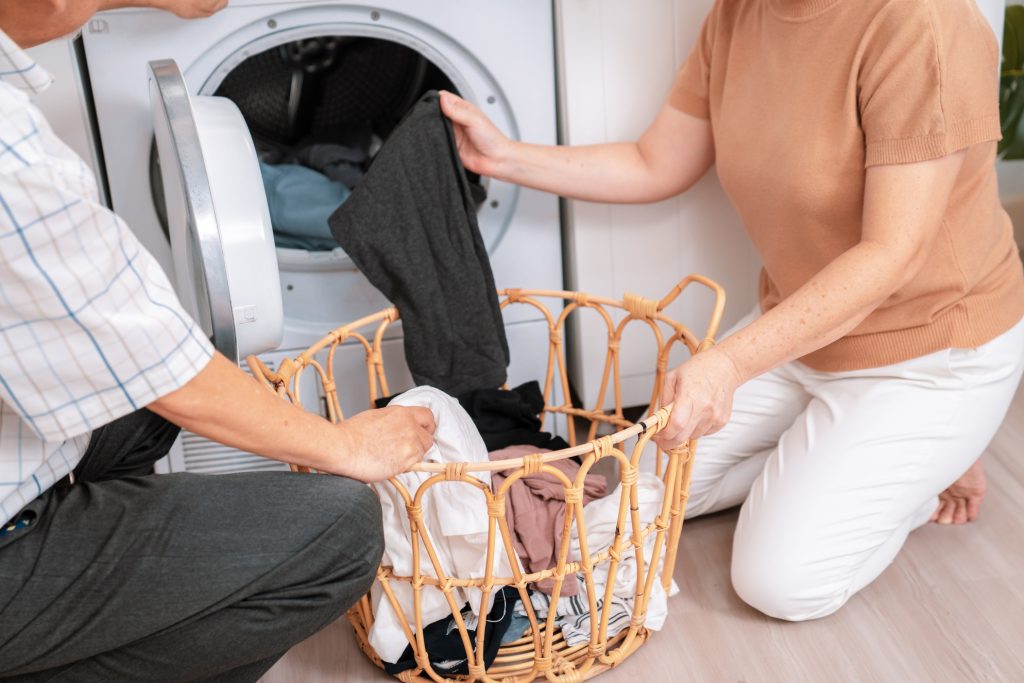 With so many makes and models available instore and online, choosing a new washing machine can be a daunting task. But whether you choose an Indesit washer or one of the other brands will depend on a few points.
These include how much you can afford, the type of programmes and cycles you require and other more personal preferences. To help you focus your mind and make the best choice for your household, here are a few points to consider;
Type Of Washing Machine
Your first consideration should be the type of washer you're looking for. Types of washer include;
Freestanding
Integrated
Semi-Integrated
Washer/Dryers
There are some brands that don't produce all types of washing machines. This could help you to reduce your choices and assist in eliminating certain brands.
Capacity & Size
You will need to consider the space you have for a washing machine. For instance, is the one you're replacing integrated? Or freestanding? Will it fit in the existing space you have in your home?
Another important consideration is the drum capacity. If you have a large household, you're going to need a washer with a larger drum capacity. Remember, the larger the drum capacity, the more items you can wash at one time. 
The more you can wash at one time, the less resources you're using which is better for the environment.
Energy Rating
All washing machines are given a rating that indicates how environmentally friendly they are. The ratings run from A to G with A being the most energy efficient. A better rated appliance will use less energy which is good for the planet and your pocket too.
Extra Features
Washing machines all have some extra features to choose from. You can get smart connectivity which allows you to control your washer from your smartphone or tablet. Then there's delayed start or rinse hold, and all of the various wash cycles including the quick wash and eco wash settings.
As not all machines have all of these features, you'll need to do your homework and find out exactly which functions are important to you then shop accordingly.
Many of the more popular brands include many of the same features which means you'll need to find and read as many reviews as possible on each washer before making your final choice.
We hope this article has been able to help you to choose the right appliance for your home. If you have any questions, feel free to ask them below.
SEE ALSO: What Is Water Balance Plus Sensor On Indesit Washing Machines? (Water Balance+)
Frequently Asked Questions
Are Hotpoint and Indesit the same company?
Yes, Indesit and Hotpoint are both owned by the same company. Hotpoint was acquired by Indesit in 2001 and then, in 2014 the Whirlpool corporation became the majority shareholder in Indesit. Although in 2023 the Turkish company Arçelik agreed a merger with Whirlpool and now owns 75% of the European branch of the company.
Are Indesit washing machines any good?
Indesit washing machines have lots of programmes and cycles to choose from on their appliances. However, their track record tends to include many reports of breakdowns after 2 to 3 years of use (according to reviews).
Where are Indesit washing machines made?
Indesit washing machines are still made at 3 production sites in Italy, 2 in Poland and 1 in: Turkey, the UK and Russia.
Is Indesit a budget brand?
Indesit is one of the cheaper priced brands of washing machines and appliances.