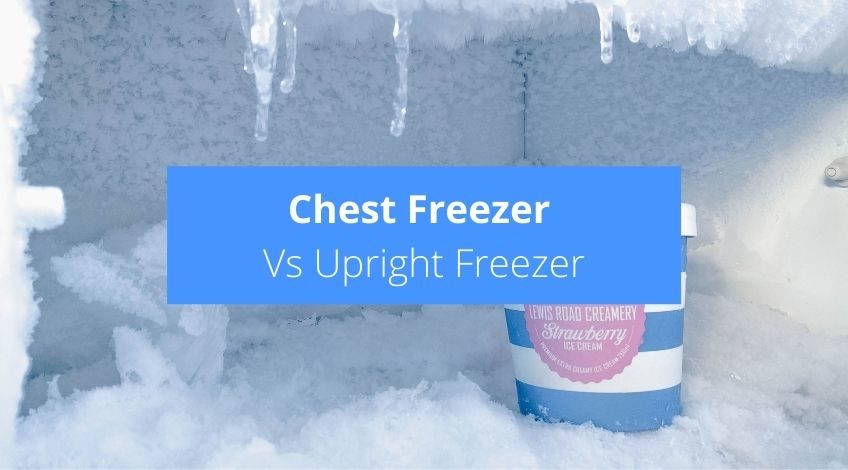 Chest Freezer Vs Upright Freezer – which is better?
Where would we be without our freezer? If your fridge/freezer isn't large enough to cope with the demands of your family, and you're looking to buy a stand alone freezer but you're not sure whether to buy a chest freezer or an upright freezer, keep reading. In this article we'll look at all the advantages and disadvantages of upright freezers and chest freezers.
A regular fridge/freezer is an essential kitchen appliance for the busy family. But if your freezer doesn't have enough space to store all of your family's frozen food needs it's time to think about buying a separate freezer. But which is best, an upright or a chest freezer? Let's look at both types in more detail to find out which will suit your home best.
An Overview Of Both Types
Before we get into specifics, let's have a quick look at the features of both chest freezers and upright freezers side by side.
| Features: | Upright Freezer | Chest Freezer |
| --- | --- | --- |
| Size (cubic capacity in feet) | 3 to 25 cubic feet | 5 to 25 cubic feet |
| Height (inches) | 33 to 72 inches | 28 to 74 inches |
| Width (inches) | 19 ½ to 33 inches | 28 to 74 inches |
| Depth (inches) | 20 to 29 inches | 21 to 33 inches |
| Price (approximate) | £150 to £600 | £110 to £ 500 |
Please note all sizes and prices are approximate and are for comparison purposes only. Other sizes and prices are available.
What Is An Upright Freezer?
An upright freezer has the appearance of a fridge, it stands alone, is upright and has one door that is front opening and has interior shelving. The overall design makes food storage convenient and easy to access. Upright freezers are on the whole easier to clean and have hardly any maintenance at all.
Best Selling Upright Freezers
Bestseller No. 1
Sale
Bestseller No. 2
Sale
Bestseller No. 3
CHiQ FSD140D4EU Upright Freezer, 145L, E, 5 Levels, 12-Year Compressor Service, 126cm Tall, 54cm Wide, Black, 2023 New
✅ Warranty: 2 years parts and labour warranty and 12 year compressor warranty
✅ Upright Freezers: CHiQ freezer upright offers a spacious 145L capacity while still takes a small footprint(540*550*1259mm). As an ideal extra freezer to kithen, garage, office and dorm.
Sale
Bestseller No. 4
What Is A Chest Freezer?
A chest freezer is a top opening freezer with just one large open space inside where all of the frozen products are stored. Many have one or two baskets to store the odd item in, but most are just piled inside, on top of each other which can make finding products more of a chore than it needs to be.
Best Selling Chest Freezers
What Are The Usage Pros & Cons Of An Upright Freezer?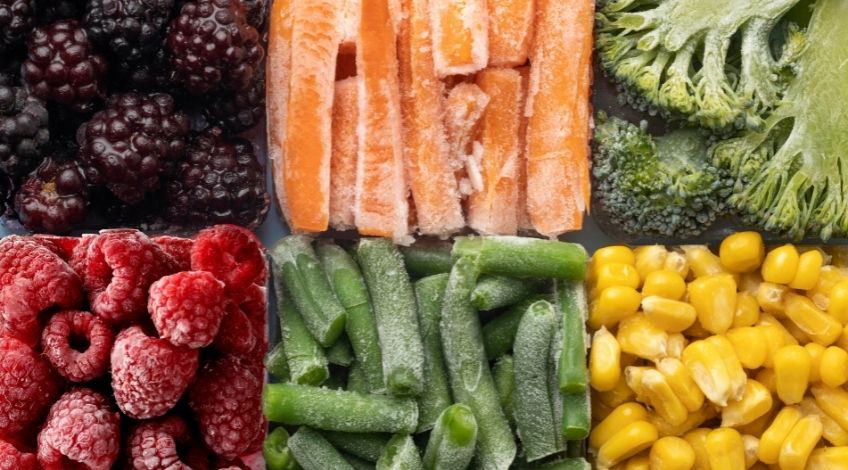 | Pros Of Upright Freezer | Cons Of Upright Freezer |
| --- | --- |
| Easy access to foods | Less energy efficient |
| More organisational space (shelves etc) | More expensive purchase price |
| Smaller floor space usage | Noisier than chest freezers |
| Easier to clean | Can cause freezer burn to foods |
| Auto-defrost (option) | Defrost faster in power outage |
As you can see, you tend to have more storage organisation with an upright freezer and they take up slightly less floor space, as there are removable shelves, uprights are easier to clean and many have an auto-defrost program which means they're less labour intensive.
However, these conveniences come at a price, the initial purchase price is higher than a chest freezer, due to the doors, upright freezers are less energy efficient, the air flow can cause freezer burn to some exposed products, upright freezers cost on average twice as much to run as chest freezers annually and in the event of a power cut, an upright will defrost faster.
What Are The Usage Pros & Cons Of A Chest Freezer?
| | |
| --- | --- |
| Pros Of Chest Freezer | Cons Of Chest Freezer |
| Quieter running | Larger floor space |
| More energy efficient | Harder to organise |
| Less purchase cost | More labour intensive to defrost |
| Less chance of freezer burn | Harder to find products |
Chest freezers are quieter than upright freezers when running and the motor runs less on chest freezers because it isn't constantly heating up to maintain a frost free environment. This means running costs are significantly less and due to the design of the chest freezer there is less air circulation which means there's less chance of freezer burn on your products.
However, they are more difficult to defrost, harder to find buried food items and are difficult to organise efficiently. Also using a chest freezer is more taxing on the body as it consists of bending to access products. But, it's easier to store mis-shaped or awkward sized items in a chest freezer but this will cut down on overall storage space to some degree.
Which Type Of Freezer Looks The Most Visually Appealing?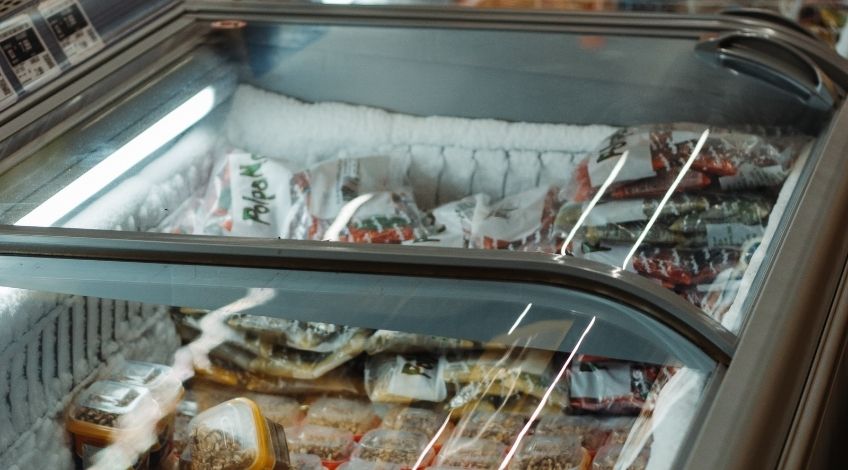 When it comes to appearance, an upright freezer tends to look smarter than a chest freezer. Uprights definitely use space more efficiently which can also look better in a kitchen or utility room too. Chest freezers suit more industrial settings like garages etc than uprights which look more at home in kitchens. 
Maintenance & Repairs
As chest freezers don't have auto-defrost functions, there are less breakable parts on a chest freezer which means they are less maintenance and labour intensive. So upright freezers have the potential for breaking down more than chest freezers purely on a there's more parts to go wrong basis. However, that manual defrost can be a pain and it is time consuming too.
Which Freezer Is The Quietest?
Both types of freezer will make some noise, the compressor has to make a noise when it's in operation. However, a chest freezer's compressor has less work than an upright freezer because the upright often has auto-defrost. Which entails an almost constant running of the motor to maintain that level of temperature needed to keep food frozen whilst also allowing the ability to defrost.
So chest freezers are less noisy than upright freezers.
Which Is More Energy Efficient?
Due to the design of the build, a chest freezer has far more insulation than an upright freezer. Which makes a chest freezer far more energy efficient than an upright freezer. In the event of a power cut, a chest freezer will keep its contents frozen for far longer than an upright freezer.
Which Type Of Freezer Is The Cheapest To Buy?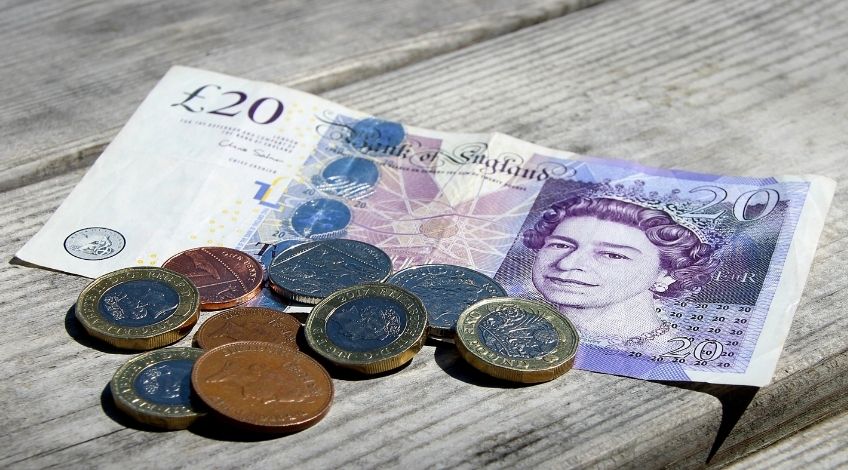 The winner here is the chest freezer hands down. Not only are chest freezers cheaper to purchase, they also cost less to run – Upto 50% less in  some cases. With between 10-15% more storage area in a chest freezer compared to an upright freezer, the price to benefit ratio is far greater on a chest freezer.
Which Lasts Longer; Chest Freezer Or Upright?
Although the difference is slight, as there are less components on a chest freezer, they last longer than an upright. However, as most will both last at least 10 years, the chances are you'll be fed up with it long before it needs replacing.
Which Is Better – Chest Or Upright Freezer?
The type of freezer you choose is of course, a personal choice and one not solely decided by price etc. You also have to look at life span, will it fit in your kitchen etc. Whichever type you decide we hope this article will have helped somewhat in the decision process, please let us know in the comments on whether you chose a chest freezer or an upright freezer and why.
Frequently Asked Questions
What's best: a chest freezer or an upright freezer?
A chest freezer is more energy efficient, costs less to buy and to run, but takes up more floor space and is harder to keep organised. 
Which lasts longer, a chest freezer or an upright freezer?
When it comes to how long they last, both chest and upright freezers have a similar life span.